Parents, friends and family cheered as the students officially became Mustangs last night. SMU's President R. Gerald Turner, professors and administration welcomed the students in McFarlin Auditorium.
Sunday marked the 99th annual Opening Convocation Ceremony to be held at SMU.
The tradition began in 1915 and has marked the rights of passage for those embarking on the beginning of their SMU journey.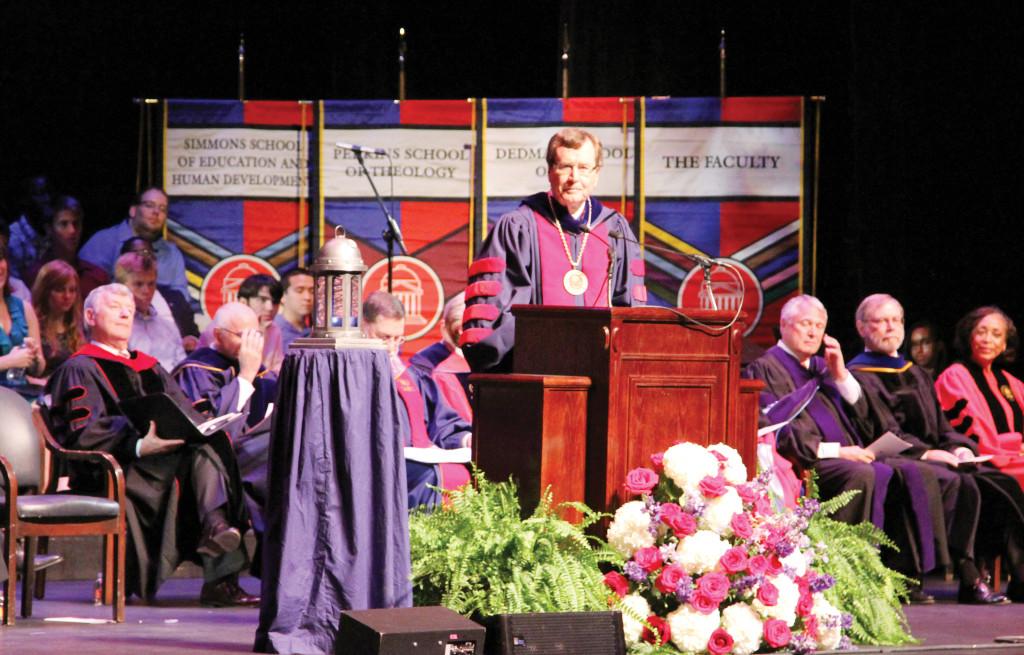 In honor of SMU's Year of the Library, Gillian McCombs, Dean and Director of Central University Libraries, served as the convocation speaker to provide the newest university students with insight into how their time at SMU can best serve them and their greater community.
When these same students graduate in the coming years, they will make a reversed pass over the Dallas Hall Rotunda to mark the completion of their journey at SMU before they leave as alumni.