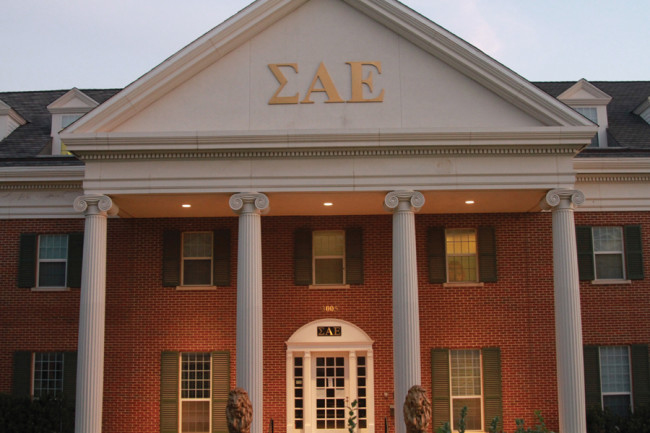 SMU implemented a new policy in which organizations may register to hold social events on campus where alcohol will be served.
"Students have always had the opportunity to register parties off campus where alcohol is served. So really, the only change is allowing students to have the same social function on campus," Vice President for Student Affairs Lori White said.
White believes implementing this new policy will result in a positive reaction from students because students were the ones who proposed it a couple years ago. Since then, White has been working with students to make this request a reality.
Students who are 21 and over will be identified with wristbands, similar to the process on the Boulevard.
The policy states that at least three SMU police officers will attend each party, depending on the size of the venue.
Only beer and wine will be served at registered events and must be served by Aramark, a licensed third party vendor.
"The most important thing is safety. I don't think this changes the purpose of the event. Drink responsibly," SMU Student Body President Ramon Trespalacios said.
Parties may only be held Friday and Saturday nights from 10 p.m. until 2 a.m. during the spring semester. Alcohol will cease to be served at 1:30 a.m.
Trespalacios believes that the new policy will result in more upperclassmen attending events.
White looks forward to this new opportunity.
"We're confident that students will take this responsibility appropriately. I'll be talking to some students this week about that. We're ready to try this out," she said.
Organizations may register their events at smu.edu/StudentAffairs.