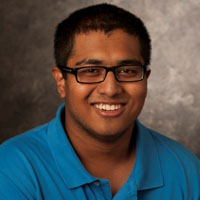 "How does he have all those likes already?"
We've thought it. We've said it. The Facebook newsfeed can be a dangerous, lonely place.
Scientists have now connected our Facebook activity, including the number of likes we get on a status, to our overall happiness. A perfectly rational response to the Facebook likes dilemma is that we shouldn't care and we shouldn't compare—easier said than done.
My cure? Look beyond the number of likes to more important numbers. Here is a better way to break down Facebook activity:
1) Engagement Matters — Some people are more selective with their Facebook friends than others. John, more exclusive, has a tightknit network of 150 friends. Joe, who will happily add his friend's dog, has 2,500 friends. If John receives 75 likes on a status, that's a like rate of 50 percent. If Joe receives 75 likes on a status, that's a like rate of 3 percent.
2) Impact Matters — The key to posting a like-friendly status is to appeal as many people as possible. An "I love America" status will do better than a eulogy to the Iraqi Swiss dinar. It's tougher to post something controversial—something that will spark debate. It's even tougher to post something that calls for action—something that requires commitment. Likes, perhaps, aren't the best metric for measuring the success or failure of a post. If you post a status calling for donations for a good cause and you only receive 10 likes (versus your average of 40) but you receive $200 for your cause, the end impact is greater.
3) Audience Matters — You need to fundamentally ask yourself why you use Facebook. Is it to advocate? Is it to inform? Is it to stay connected? 90 percent of Allison's friends might identify with an advocacy issue and so her number of likes will be higher for those issues. Everything is relative.
Jeff Bladt, who handles data analysis for DoSomething.org, put it aptly in the Harvard Business Review when he said: "How many views make a YouTube video a success? How about 1.5 million? That's how many views a video our organization got…then came the data report: only eight viewers had signed up to donate equipment, and zero actually donated."
We should care about numbers, but we should care about the right numbers. This is just as true for Facebook as it is for life. Instead of calculating your salary, calculate your hourly wage. Instead of calculating a school's graduate employment rate, calculate the average graduate's starting salary in your future career path. Better data means better results—and usually happier, more informed people.