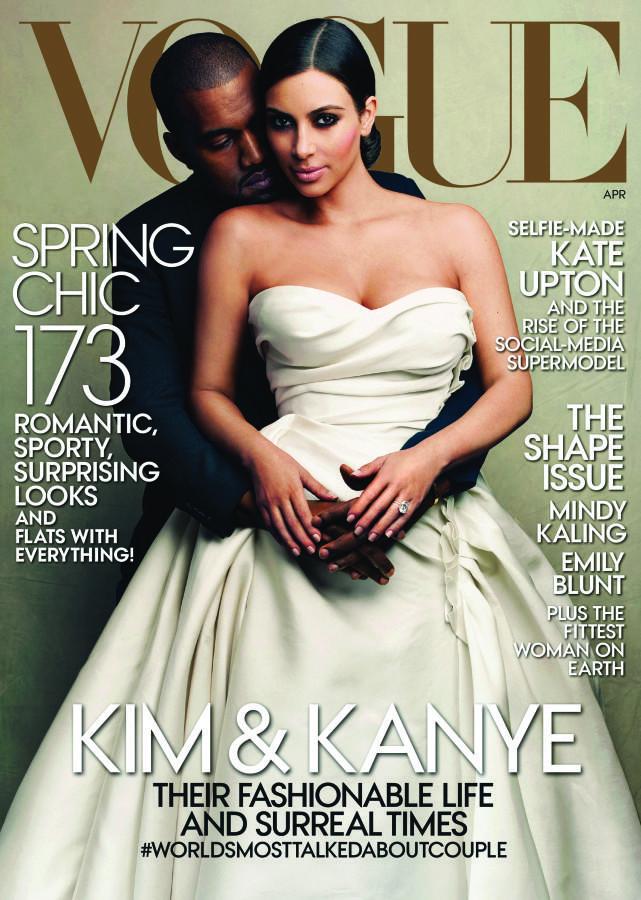 You must be hiding in a cave if you are unaware of Kanye West and Kim Kardashian on the April cover of Vogue. Despite Vogue's recent reference to them as the world's most talked about pair, the new "power couple" is not worthy of gracing the cover of such a prominent publication.
Kardashian is the infamous sex tape vixen. Her fame by promiscuity has suggested to young girls that fame is attainable simply by engaging in sexual escapades. In recent years, more young girls seem to express a desire to have fame and fortune.
The majority don't express a desire to actually obtain a diploma, degree and career and leave a positive legacy. They would rather have quick access to fame and attention. Marry an athlete. Become a reality television personality. Get pregnant by a rapper. These are the avenues that Kardashian encourages teen girls to take for the easy way to fame.
Not only is she one of the most tweeted about celebrities, but Kardashian also earns almost $100,000 an episode on her hit reality series "Keeping Up With the Kardashians." The series is dedicated to following Kardashian and her family's so-called "glamorous" day-to-day experiences. While the first season may have been interesting (for the first two episodes, maybe), there's no reason why the show should still be running almost seven years later. There's not much else to keep up with.
The truth is, Kardashian is very strategic and is deemed a modern entrepreneur by some. She's aligned herself with some of Hollywood's finest, making her famous by association. From fashion designers, to athletes, to pop stars, she is one of the most talked about celebrities simply because of the people she knows, which is an insult to hard workers like Vogue Editor-in-Chief Anna Wintour who actually climbed the ranks of an organization to gain fame in an industry.
And West is the overconfident, belligerent rapper with a lack of respect for all things unrelated to himself or his diva fiance Kardashian. I can't help but be bothered by his constant reference to himself as "Yeezus." His pompous attitude goes as far as confusing his fame with divinity. Not only is his comparison immature and absurd, it's also blatantly disrespectful. Three letters away from Jesus, his new nickname supposedly symbolizes his savior role in the rap industry. However, I think it's an outright insult to many who uphold the name Jesus as sacred. While his lyrics are uncontested and revered as some of the greatest in the industry, his antics seem overt and ostentatious.
Like his fiance, West does things for attention, not in the name of hip-hop. His recent obsession with leather and couture clothing has made him one of the most sought-after rappers in Hollywood. But worthy of the coveted Vogue cover? I don't think so.
Williamson is a sophomore majoring in journalism.