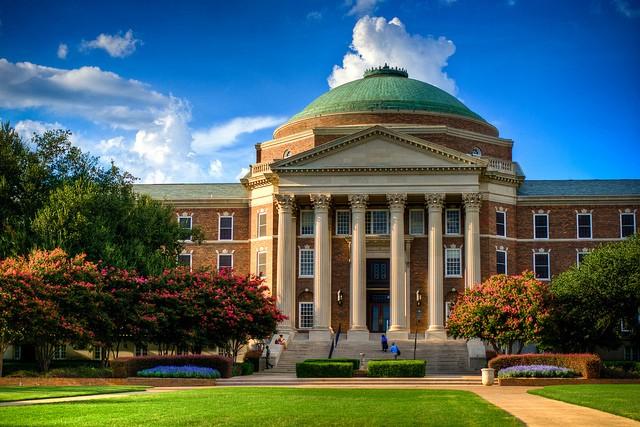 The first building on SMU's campus is in the process of obtaining Leadership in Energy And Environmental Design (LEED) certification. The certification would make Dallas Hall the first 100-year, historic building in the state of Texas to receive this recognition.
According to the U.S. Building Council, LEED certification is a voluntary rating system for the design, construction and operation of high-performance green buildings. LEED provides building operators a framework for identifying and implementing green building solutions.
Today LEED uses nine rating systems across five major categories: sustainable sites, water efficiency, energy and atmosphere, material and resources and indoor environmental quality.
The points earned from each category determine the level of certification a building will receive. Certification thresholds are Certified, Silver, Gold and Platinum.
Dallas Hall would be the fifth building on SMU's main campus to receive LEED certification. The J. Lindsay Embrey Engineering Building, Caruth Hall and Annette Caldwell Simmons Hall are LEED Gold and Elizabeth Perkins Prothro Hall is LEED Silver.
Students who attend at least one class in Dallas Hall are being asked to complete a transportation survey to determine how students commute to and from class.
The survey consists of five questions evaluating how students' travel to and from the building. It asks students about the distance they travel to Dallas Hall and the means of transportation they use to get there.
Responses from the survey will help SMU gain more points for certification.