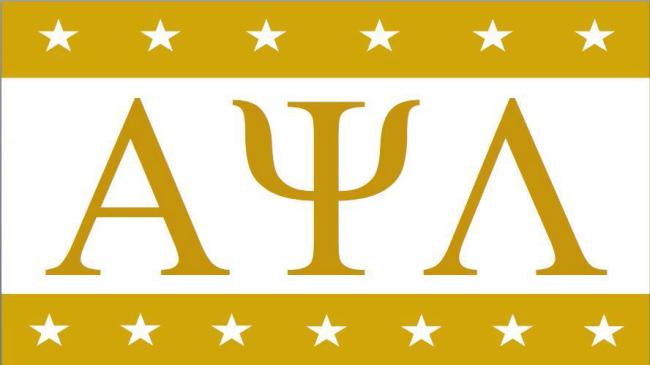 Alpha Psi Lambda, the nation's first and largest coed Latino fraternity, is returning to SMU. The organization was originally founded at Ohio State University in 1985. It arrived at SMU in 1991, but went dormant in 2010. Alumni are looking to recolonize the Delta chapter and held the first interest meeting in Hughes Trigg Wednesday night.
During the meeting, alumni and current members explained the fraternity's history and mission, as well as what sets it apart from other Greek organizations.
"The biggest thing about us is our being coed," said UNT student and current member Mayra Trujillo. "Latino culture is big on family and that's what we try to encompass. We want that 'familia' feeling."
Raul Avila, a graduate of SMU who joined the fraternity in 1996, believes a co-ed fraternity can do more to prepare its members for life after college.
"Life is coed," said Avila. "Why shouldn't an organization that's going to help you grow be coed, too?"
The mission of Alpha Psi Lambda is "to promote continued personal and collective growth of our membership, success and unity through education, leadership, cultural awareness and community service." The organization's main philanthropy is the Boys and Girls Club, but it does work for several other charities, including the American Heart Association and Habitat for Humanity.
Members will have the opportunity to volunteer, plan social events, and fundraise as a group to pay their dues. The organization is open to all students, not just those of Latin American descent, who meet GPA and other requirements.
Annette Fuhr is one of the 13 original founders of the fraternity and was also present at the meeting, explaining Alpha Psi Lambda's origins and her excitement about its surprising growth.
"We felt like we needed an organization to promote our goals and desires for the future," she said. "We finally did it and it's just grown since then. I never imagined it would get this big."
Fuhr, who still does volunteer work as a result of her involvement in Alpha Psi Lambda, emphasized its lasting effect on members.
She said, "It's continuous. It's never ending. It's growth and progress."
Alpha Psi Lambda is planning more interest meetings throughout the semester and recruitment will occur this spring. For more information, contact the Delta chapter at [email protected].