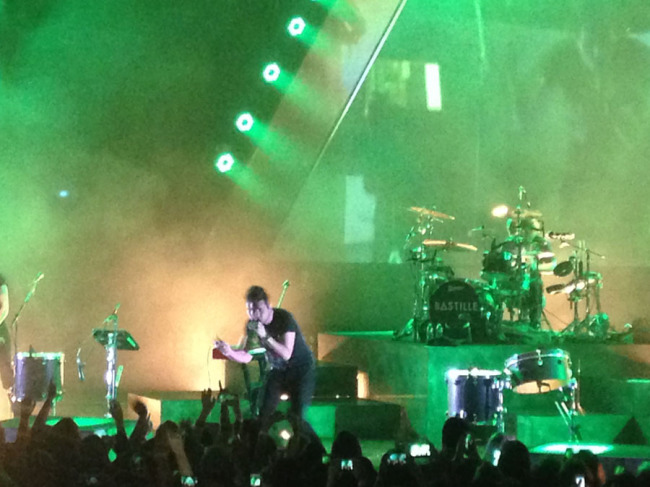 Bastille came to Grand Prairie Saturday. I still cannot believe I was there. The experience was simply amazing. It was a struggle to put it into words.
Just to be clear, this was my first concert. I was blown away, but it may not have been as amazing to a seasoned concert-goer. (Honestly, I would be shocked if such a person was not fazed at all.) The opening act, Ella Eyre, warmed up the audience with tracks from her newly released EP. Hearing her music live made me want to learn all of her songs.
After a short intermission, Bastille came to the stage. They began with "Things We Lost In The Fire"– one of my favorites. I screamed harder than I ever had in my life. (My throat is still aching.)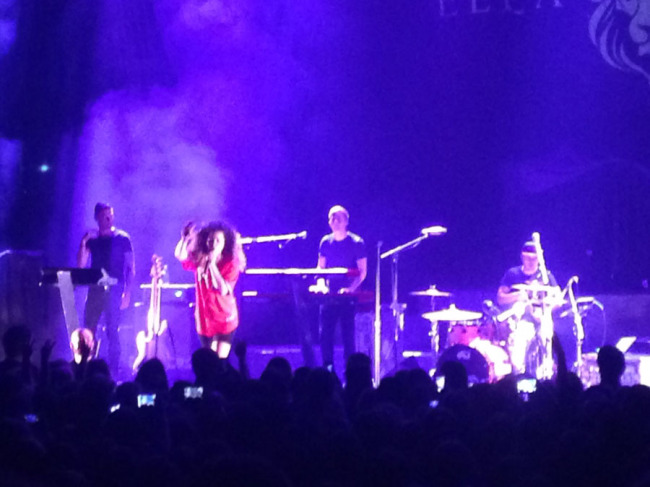 The little things also impressed me. While the presentation wasn't that complicated, there were points where the lighting stunning. Especially when there was no lighting at all. During their performance of "Oblivion," the stage went dark. The entire audience pulled out their phones and lighters, illuminating the auditorium more than the stage lights had. And yes, this is a common occurrence at concerts, but I absolutely loved every second.
Not only did Bastille play almost every song from their "All This Bad Blood" album, they introduced two new songs — "Blame" and "The Driver." "Blame" will be included in their next album and "The Driver" will be a part of their EP coming out in December.
I was particularly enraptured by "The Driver." The song was inspired by the 2011 film "Drive." During the performance, clips from the movie played behind the band. First of all, "Drive" is one of my favorite movies. Second, the song was absolutely brilliant. The lyrics were very serious and edgy, matching the tone of the film perfectly. The beat was hardcore rock. It was the perfect balance and I am itching to add it to my music collection. I cannot wait to see what else they have in store on that EP.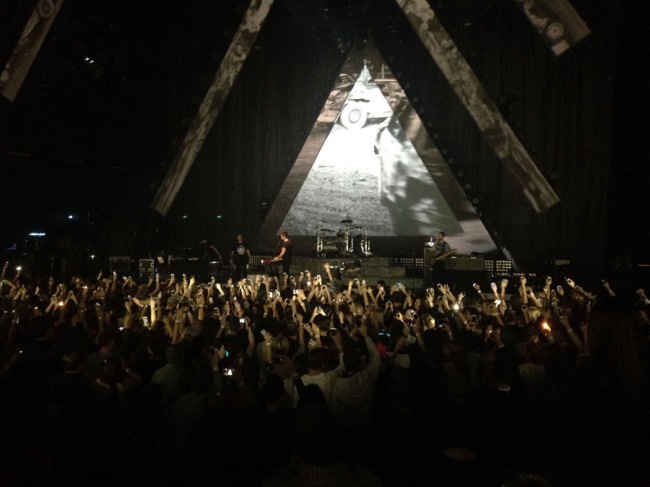 At a concert, you can feel every beat of the music. You really experience every single note and lyric. The next day, Bastille floated in and out of my head. I cannot stop listening to their music. It's like I have re-discovered them.
And, of course, Bastille finished the night with "Pompeii," the song that made them famous. The band and the audience went crazy. This performance had the most intense lighting of the show, and it ended the night with a bang.
If you haven't yet been to a concert, you must go. Not only do you get to stand in the same room as your musical idol, but you also get to experience their music in an completely new way. All of this together makes an entirely unique experience that can make you fall in love with your favorite artist all over again.