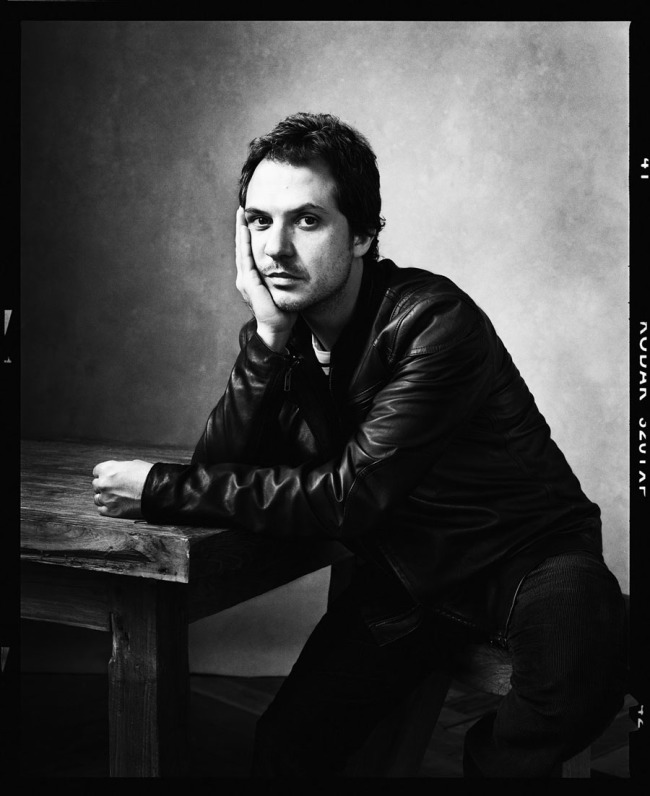 World-renowned photographer Platon took McFarlin stage with words that fittingly described his lecture and personal journey as the man behind the lens of modern history.
"It's going to be bumpy."
He then took the audience through a detailed and eclectic rendering of the human stories behind his greatest photographs of the world's greatest people. He captivated the audience with tales of tender moments shared with the mother of a decreased military vet, inexplicable moments with famed Chistopher Walken, and moments of awe photographing Russia's leader Putin.
"All I can honestly do is give you my take," he said of his subjects.
And he did give the audience his take—on George W. Bush, who didn't want to appear emotional, Willie Nelson who apparently showed up to the photo-shoot "stoned" and dozens of others.
He said of Putin, "This is the face of cold authority."
"He's the most mystical character you're ever going to meet," he said of performer Prince.
Whether talking about smuggling himself into Burma to photograph Aung San Suu Kyi and running from the secret police for hours or detailing the unease of standing in the presence of a naked former model, the photographer focused on the humanity behind his images.
It was that ability to connect audience members so closely to world leaders that impressed SMU sophomore Blake Rainey.
"His portraits uniquely decipher then men and women behind the legends," Rainey said. "Unlike the images that we are usually presented with, Platon is able to showcase the vulnerability that we rarely, if ever see, from these icons."
Through his tales of his subjects, the audience gained insight into Platon himself.
One of his most formative moments came photographing Bill Clinton during his presidency. He decided to go against his editors' opinions and use a wide-angle lens and low angle to capture an untraditional glimpse at power.
"Then I had the moment when I became Platon," he said of the shoot. He went on to photograph Barack Obama, George H. W. Bush and George W. Bush.
His determination and resilience shone through with the story of photographing Putin for the only portrait session the Russian president has ever sat for. He was led into the leader's private residence by gunpoint and gained his trust with a Beatles reference.
"I ended up an inch and a half away from his nose."
He later spoke about talking in code names to get to Edward Snowden for a shoot in Russia. Snowden's lesson was to "not get bogged down with labels."
He walked the audience through extensive projects with over 100 heads of state and a set of images portraying the heroes of the American military. He talked about the kindness of Dustin Hoffman and the insecurity of Mark Zuckerberg—all to reflect on humanity.
"If I ask any favors from any people in this room, it would be that tomorrow you wake up and tell someone that you love them," he said. "It's so fragile what we have."
Dallasite Drew Carey considered this Tate Lecture the best he had been to because, while there was no specific message, he saw so many different aspects of what it is to be a human.
"I walked out of this lecture wanting to spend hours talking to Platon on his journeys and adventures, as he seems to have a never ending amount of amazing ones," Carey said.