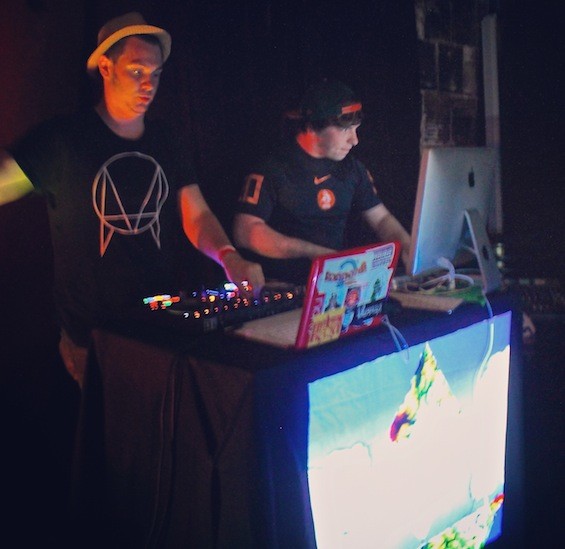 People chattered away and the aroma of coffee filled the air one recent afternoon in Café 100. Electronic music composed of danceable beats and vocals blasted from Chandler Snipes' phone at one table. Snipes, a first-year student, sat talking about his music and his work as a disc jockey.
Snipes and his friend Adam Lochemes, a student at Belmont University in Nashville, Tenn., make up the disc jockey duo Captain Munch. The two began to produce and perform music together in high school after Snipes suffered a sports injury. Lochemes asked Snipes to join him in his music work. Since then, the duo has performed all over the country, including at Club La Vela in Panama City Beach, Fla. for MTV's Spring Break 2014.
"I think Chandler is someone who thinks outside of the box and is really creative," said sophomore Sebastian Keitel, Snipes' friend and a fan. "He is not afraid to test the limits of new sound, especially today when electronic music is at all-time high. I think there is a really big need for different kinds of electronic music."
Snipes is one of at least a handful of DJs studying at SMU. Others include juniors Jack Shawkey and Jared Agnew, and sophomore Devin Heller. These student DJs perform at Greek boulevarding tents, sorority philanthropy events, and local clubs and music venues.
Snipes performed at the boulevarding tent for Sigma Alpha Epsilon for the SMU v. Cincinnati football game on Oct. 18.
Keitel asked Snipes to be the tent's DJ even though the fraternity members love country and rap music. The members were skeptical at first but by the end of the event, the members had so much fun that their dancing broke their stage. Snipes performed for the fraternity's homecoming tent at the boulevard on Nov 15. The fraternity will bring bigger speakers for Snipe's performance.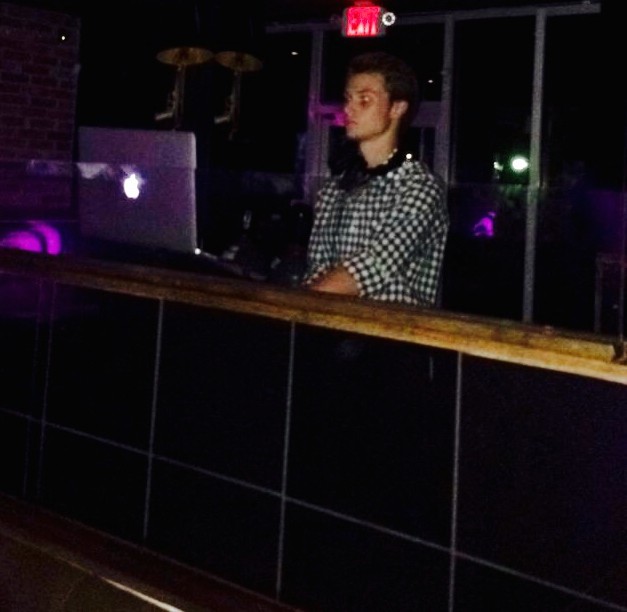 There is a popular trend for DJs to produce their own music, and that goes for Captain Munch and markets and culture major Devin Heller. However, producing is a challenge due to the constant changes in the music genre.
"One thing that a lot of people struggle with playing and producing is the technical aspect of it," said Heller, who is from San Antonio. "Producing takes a lot of work. It's a really long process, a lot longer than people think."
Heller hopes to pursue a career in producing after college.
Heller became a DJ in high school. He plays at sorority and fraternity parties, and local venues including Homebar in Dallas and Club Rio in San Antonio.
"He is making a name for himself," said sophomore Jack Howard, Heller's friend and fan. "Which I think is pretty cool to do, especially since we have one of the top music schools in the nation and he is not involved in that school."
According to Howard, Heller's music is similar to Deadmau5 and Adventure Club. He likes to play loud and danceable music.
"He always tries to engage the crowd in a positive way, whether that is through his music or through his actions, said Howard who is from New Canaan, Conn. "He likes dancing on the stage and he likes screaming to the crowd to turn it up."
Student DJs are inspired by many well-known artists including Diplo, Porter Robinson, and Skrillex.
"I think Skrillex is very musically talented all around," said Heller. "I think everything he does is pretty impressive."
Student DJ duo Shawkey and Agnew are not only inspired by well-known artists, but also SMU alum Dave King. King was a student DJ. He played at student events and local venues while attending SMU.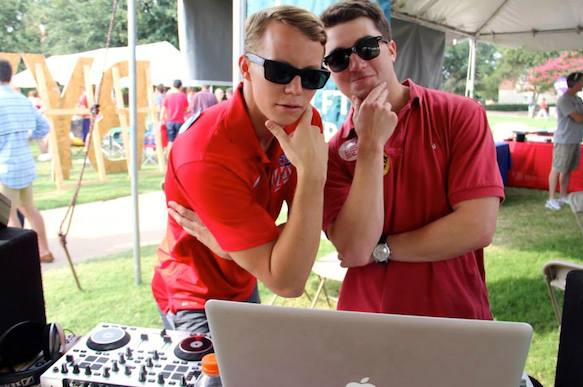 Student DJ duo Jared Agnew and Jack Shawkey started playing music at parties in high school in their hometowns of Los Angeles and Memphis, Tenn. Agnew always played songs on his iPod when getting together with friends. Shawkey believes being a DJ was naturally the next step from playing his music collection at parties.
Unlike Heller and Snipes, Shawkey and Agnew do not want to have a career in the music industry. The duo like to DJ for fun and believe that producing music will change their mindset.
When preparing for an event, the two men look at their playlists to figure out what songs are best for the occasion. New songs are updated to the playlists each month. Their playlists consists of songs in a particular order that flow together.
"Jack has the most ridiculous playlist that you have ever seen," said Agnew a marketing major.
Some of their songs include oldies, 90's rap, and house music. House music is a form of electronic dance music which started in the early 1980s. DJs in the genre include Swedish House Mafia, Avicii, and Calvin Harris.
Agnew and Shawkey not only play at venues but also at random locations. The GoPro camera inspired the two to perform "mobile mixes." The duo will find a random location and set up their DJ equipment and perform.
"Setting up on a car or dock with a disco ball," said Shawkey.
The two hope to one day perform a mobile mix on a boat while the other person wakeboards.
To contact the DJs, email Captain Munch ([email protected]), Devin Heller ([email protected]), and Jack Shawkey ([email protected]) and Jared Agnew ([email protected]).