After watching countless movie trailers online and on TV (who doesn't love commercials), I've decided to make a list of movies that are highly anticipated in 2015.
The following movies listed are in order by release date:
1. The Woman in Black 2: Angel of Death (Jan. 2)
Who doesn't love a good scare? The sequel takes place 40 years later in London during WWII. Evacuees take shelter at the Eel Marsh house but discover the longer the groups stays, the more haunting and awful experiences happen. The plot seems a little bit cliché, but the setting and spaced out use of "shock tactics" help pace the movie and make it more thrilling.
2. Taken 3 (Jan. 9)
The final installment of Taken will satisfy your desire to watch action-packed car chases, fist fights and admire a noble ol' ex-covert operative going to extreme lengths to protect his daughter. The main character Bryan Mills avenges his wife after she is brutally murdered while evading from the CIA, FBI and police after being framed. He searches to find the real killers using his expertise and protect his daughter before time runs out.
3. Selma (Jan. 9)
The film documents the three-month period in 1965 when Dr. Martin Luther King Jr. leads his equal rights campaign to vote against aggressive opposition. Director Ava DuVernay tells the story of the march of Selma in the most honest, raw and moving way. The scriptwriters did an excellent job making the script historically accurate and riveting at the same time. This movie will leave you in awe and inspired.
4. American Sniper (Jan. 16)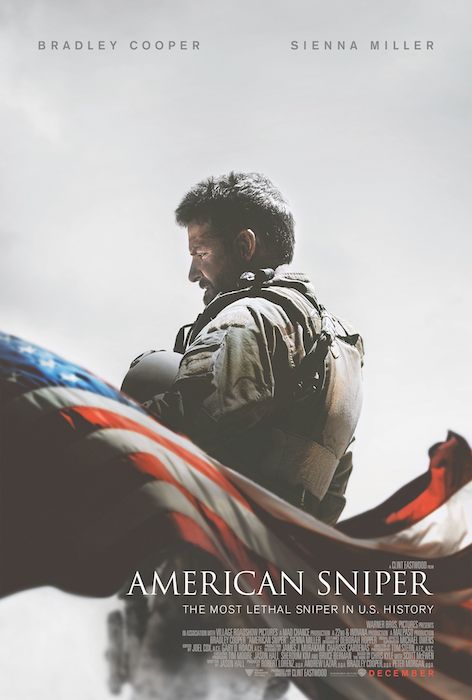 The all-American true story of Sniper and U.S. Navy SEAL Chris Kyle epitomizes the hard work, grit and bravery of life in the military. After 9/11, Kyle (played by Bradley Cooper) decides to serve his country by becoming a Navy SEAL. Kyle's reputation as a remarkable sniper who never misses makes him a legend; however, with each tour of duty, Kyle struggles to reconnect with his wife and children, becoming more detached. Director Clint Eastwood shoots the film impeccably. Cooper's performance is gripping and authentic; the interpretation of this story shines a light on an American hero.
5. Still Alice (Jan. 16)
The movie adaptation of the 2007 novel by Lisa Genova tells the heartbreaking unraveling of Alice Howland. The renowned linguistics professor happily married with three children receives a devastating diagnosis and starts to forget words; her family and close friends bond to care for Alice as she loses herself. The emotional depth and brilliance Julianne Moore brings to Howland's character makes the movie worth watching and deserving of its Golden Globe win.