By Madeleine Kalb
Located just five minutes south of downtown Dallas lays a small and often forgotten neighborhood known as the Cedars. The Cedars is an obscure dwelling in South Dallas that is home to many artists and creative-minded people due to its abundance of inexpensive loft and studio space. Residents of this neighborhood believe it to be a hidden gem of Dallas because of the small population and close proximity to popular neighborhoods like Deep Ellum, Lakewood, and downtown.
The Cedars, however, will shortly begin attracting much attention from the Dallas community for being home to the cities first artists' union. The Cedars Union is a nonprofit organization by the Bowdon Foundation that seeks to grow and nurture the Dallas arts community beginning in early 2016.
"It was painful looking for a building. We searched in the Design District and downtown but we kept hearing about The Cedars, it's where you need to be. It's all about the arts," the Cedars Union Executive Director Robert Hernandez said.
The 40,000-sq/ft historical building that the Bowdon Foundation acquired for the union in October 2014 is located at 1201 South Ervay Street and will offer its members access to non-readily available equipment, entrepreneur training, and studio space. The mission behind the union, according to Hernandez, will be to cater to and to nurture underground and upcoming Dallas "creatives."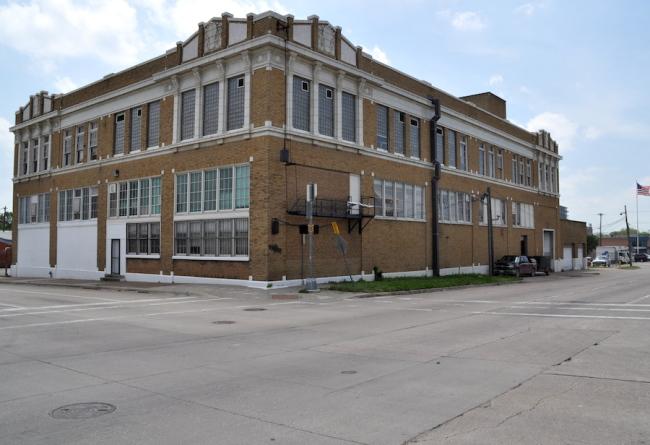 "It's about giving artists the tools and resources so they can go the next level," Hernandez said.
Ken and Bobby Bowdon, of the Bowdon Foundation, contacted and hired Hernandez to direct the Cedars Union after experiencing their own children's struggle to develop careers in the arts after college. Hernandez said that the Bowdons noted the lack of resources and opportunity available for all artists, not just post-graduates in Dallas. They believe that the Union can bridge the gap and provide resources that will help artists make a business out of their craft and have a stronger influence in the Dallas community.
"This is not just a challenge for the recent art school graduates but it is also a challenge for the accomplished artists," Hernandez added.
Hernandez began his career in a radically different field; he said his ultimate involvement in the non-profit sector was actually by accident. Hernandez, a San Antonio native, was a trained classical pianist turned Wall Street finance executive until he became burned out and returned to Texas. Upon his return, he got involved in market research for non-profits and stayed in the industry because he really liked making an impact in the community.
"I am not an artist, I am simply an advocate for the arts," Hernandez explained.
On Hernandez' team is his project manager Ben Griffith, who is a somewhat nomad of the arts community; dabbling in all realms of the art world such as tattoo design, sketching, and theatre set design/construction. Hernandez and Griffith may come from different backgrounds, but together they make a great team over their shared passion for the organization they have grown from the ground up.
The Cedars Union will be composed of five program components: studio space/macro studio space, tools and equipment, international and local resident artist programs, entrepreneurial workshops, and a job bank. Griffith noted that the union will offer ceramics, woodworking, metalworking, and jewelry facilities, but they also intend to provide a performance studio, fabrication, a recording room, a green room, computer lab, textiles, paint, and hopefully anything else a union member might need to be successful.
The Cedars Union has already put their foot in the door with local universities such as the Meadows School of the Arts at Southern Methodist University. Hernandez believes programs such as those at SMU to be a natural place for them to create a presence.
"You have a lot of great minds in these institutions and you have some really dynamic instructors and really dynamics administrators within the institution and we want to bring all of that great synergy here," Hernandez said.
The Cedars Union would be a great place for an SMU Meadows post-grad to begin the process of monetizing their art and craft. Griffin noted that in addition to SMU, they have made connections with other local universities such as UT Arlington and UT Dallas.
"I think it wouldn't just benefit me it would benefit all of us as a group. A union will help us become better artists collectively as well as help us get business and make money," University of North Texas art school graduate Chris Green said.
Green graduated from North Texas in 2013 and works as a freelance photographer and photo retoucher in Dallas, TX. Green was most excited to learn about all the available equipment that would be accessible at the union.
"Being out of school I do miss the photo lab and having access to those facilities," Green added.
Equipment for artists, unless you are fortunate to have accessible funds, is not readily available and is very expensive. Universities provide their art students with top-notch materials, supplies, studio space, and equipment. Post-grads struggle to thrive when they lose these lucrative resources.
"I think building an art community in Dallas is extremely important, we need more artists. Dallas doesn't have enough support for artists and we need more," Green added.
Green noted that thriving art hubs such as San Francisco and New York City attract artists because they know they can find work there. The Cedars Union will seek to be the source of financial and creative resources to grow the art community in Dallas.
"We think we will have an economic impact. Giving the little artists a voice and getting the underground artists out of their basements. We will give them a better outlet," Griffith said.
The Cedars Union anticipates opening in early spring 2016 due to renovation and construction of the building. Hernandez and Griffith estimate a membership cap of 400, which would include a currently undecided annual membership fee.
Griffith urges all interested potential members to fill out his survey to help him and Hernandez better model the program.
If you are interested in learning more about the Cedars Union or are interested in getting involved please visit their website.