By Grant Bynum
If you are like me and need a break from regular routines or just need to blow off some stress, then head a few minutes south of campus to Uptown Dallas. There are plenty of fun, fantastic and relaxing things to do. Let's explore just a few:
GQ looks made easy: Suit Supply's grand opening in June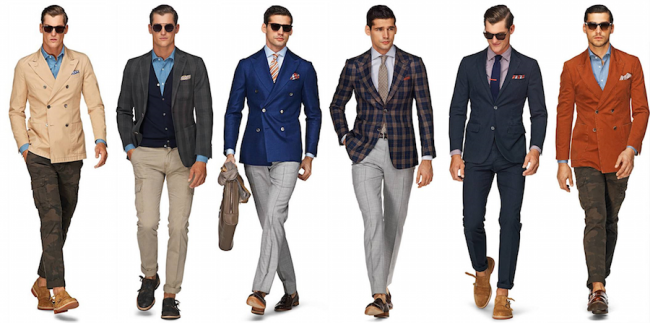 Do you want to look like a model on a GQ cover? Or remake your boyfriend's look so you won't be afraid to introduce him to your parents? Then it's time to head to the fashion event of the summer – Suit Supply in the West Village (which just opened in June). Think of a NYC style suit and clothing store for men, with custom tailoring and great service, minus the stuffy and stodgy. And look who's raving about it: The Wall Street Journal, The New York Times, Vanity Fair and GQ. One of my favorite things about Suit Supply? They put together perfect "look" combinations that are brilliant, so save yourself some time and buy the whole look. You can visit Suit Supply at 3700 McKinney Avenue.
The farm comes to you – Saturdays from 8 a.m. to noon
Uptown has recently opened a weekly Farmer's Market each Saturday from 8 a.m. to noon. Think easy organic foods at a great price. The Uptown Market is in the sunny outdoors and features local vendors, live music and even food trucks. It's a great way to enjoy the sun and relax on a Saturday morning all while satisfying your healthy craving.
All inner geeks, rejoice! Classic video game night at Renfield's Corner – Tuesdays at 9 p.m.
Need a fun break that doesn't require knowing how to work 20 buttons on a single video controller? Take your stress and a few friends and enjoy playing old school video games and more. Every Tuesday night after 9 p.m., this pub brings out the best of the '90s (and new systems as well) with games like Mario Kart for Game Cube, Dr. Mario for the original NES and even Mortal Kombat on 120-inch projection screens. For ultimate geekdom, compete in their tournament to win prizes. Renfield's Corner is located at 2603 Routh Street.
Vino primo! Gather wine knowledge and impress the best – Thursdays at 6:15 p.m.
Don't know the difference between chardonnay and cabernet? Want to bone up on wine knowledge to impress friends, employers or a future love interest? Come experience weekly wine chats from noted wine expert Michael Flynn, who has 20 years of experience as a wine director. The evening starts with a lecture focusing on a particular wine or vintage. Then, start chatting with others after the lecture with your newfound knowledge. This event is a great way to meet people and relax while still getting your sophistication groove on. Check out The Mansion at 2821 Turtle Creek Boulevard.
Free music at Klyde Warren: Set list on the green – Thursdays at 7 p.m.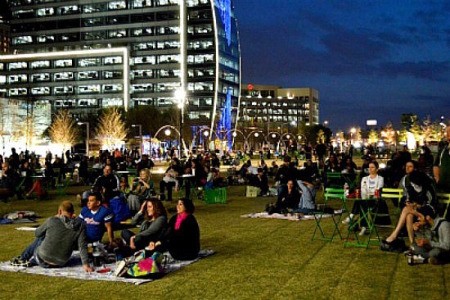 Grab a lawn chair, pack a picnic and enjoy local artists strumming their hearts out at Klyde Warren Park. The park features several artists each night, all with different styles and vocals. Klyde Warren Park is located at 2012 Woodall Rodgers Freeway.
Grant Bynum blogs for Uptown101 and provides the only Real Time Search for Uptown Dallas apartments. Reach out to him at [email protected] or look for him out and about in Uptown.