The 27th annual National Coming Out Day is Sunday, Oct. 11, but SMU students started the celebration early on Wednesday morning.
Students, both LGBT and allies of the cause, "came out" of a rainbow-painted door by the flagpole, organized by the Women's and LGBT Center. Chalkboards titled "Love is…" and "Coming out is…" were filled with messages, encouraging an attitude of acceptance and positivity at SMU. The Center also decorated boulevard trees with rainbow bows.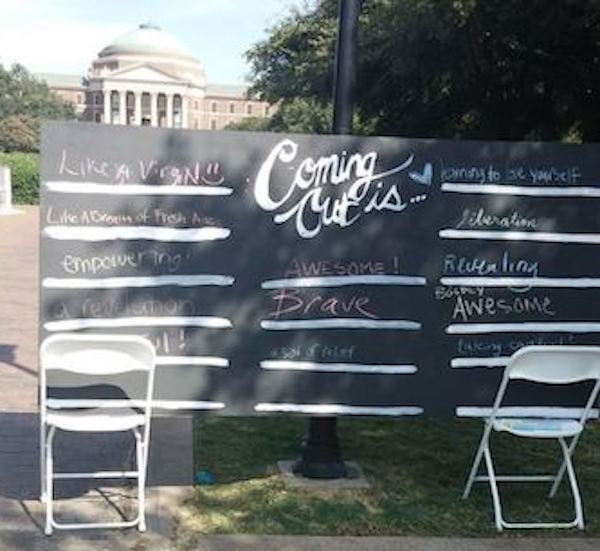 Senior finance major and SPECTRUM Co-President Jacob Conway was happy with the turnout.
"I think people recognized that we were there, which is one of the most important parts. That's the point of a day like this: to let kids that are struggling with their sexuality know that they have a community," Conway said.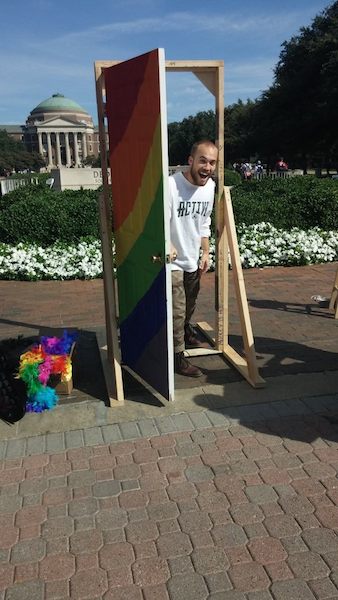 National Coming Out Day started on Oct. 11, 1987, when 500,000 people participated in the March on Washington for Lesbian and Gay Rights. Activists organized another march for the next year, and the day has been celebrated annually ever since.
This year's theme is "Coming Out Still Matters." The Human Rights Campaign promotes living openly and authentically, and highlights the personal journey each individual experiences when he or she comes out.
The Supreme Court decision Obergefell v. Hodges (2015) validated the constitutionality of same-sex marriage licenses, yet many have voiced their disapproval, most notably Kentucky county law clerk Kim Davis.
Openly gay actress Ellen Page spoke to the SF Gate about her new film, "Freeheld," based on a true story. Actress Julianne Moore plays a terminally ill woman fighting for her domestic partner, played by Ellen Page, to receive her pension after she dies.
"Even if it was just a symbolic thing, it's so important to say. 'Treat us equally. Do not devalue our love, and therefore, devalue who we are as people,'" Page said. "I'm hoping that this film does get so personal and it really breaks down what inequality does, beyond just the feeling of not being treated equally, of being looked down upon and not being treated like you're normal."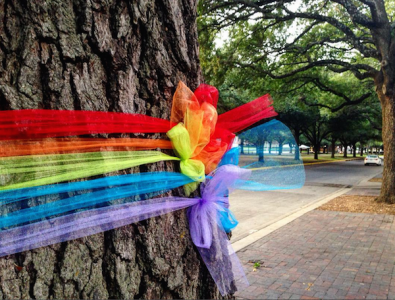 Other notable LGBT celebrities who came out in 2015 include Empire star Jussie Smollett, YouTube star Shane Dawson, Olympic gold medalist and reality TV star Caitlyn Jenner, and British rugby player Keegan Hurst.
"It's not just one person, it's about thousands of people. It's not just about me, it's about all of us accepting one another. We're all different," said Jenner in her ESPN Arthur Ashe Courage Award speech.
"I feel like I'm letting out a long breath that I've held in for a long time," Hurst told the Mirror.
The Human Rights Campaign provides resources to those contemplating coming out as LGBT or for allies facing the LGBT community.