If you saw the 5-foot-2-inch, athletically built sophomore on the Boulevard, you would not expect her to be the same woman who drove a 15-passenger van across the Texas-Oklahoma border to lead a group of Southern Methodist University students on an impactful volunteer trip.
Mary Parker Johnstone is a member of Alternative Breaks, an organization on campus that allows students to participate in volunteer trips during school wide breaks. Johnstone co-led the Alternative Break (AB) Trip to Hartshorne, Okla. this past Fall Break with junior Dominque Earland.
Their group worked with one house under Habitat for Humanity and another under Rebuilding Together. Both organizations provide families in need with affordable housing.
/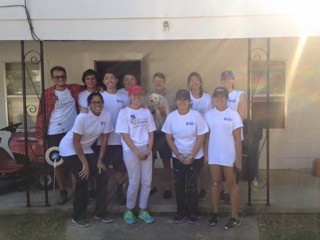 The group landscaped, demolished and installed drywall and painted the exterior of the two houses they worked on. Black mold was found growing inside one of the houses.
"We had to go in and get all the black mold out, which was really crazy because all the insulation came out and it was so itchy," Johnstone said.
Although the group of two co-leaders, seven participants and one SMU faculty member faced challenges while volunteering in Oklahoma, they still had plenty of fun.
"It was exciting because we were all able to bond together through these activities," first-year participant Sarah Park said.
The process to join an AB Trip is not difficult. A list of ten trips as well as a list of social issues are written on an application. The student interested in participating ranks the trips in order of which he or she is most interested in, as well as the social issues in which the student is most passionate about.
"They kind of try to give you your first choice, but it's based on when you apply, so it's really first come, first served," Johnstone said.
The next concern of any college student is cost. Most students go on AB Trips because they do not want to stay alone on campus, but it is too expensive to travel back home. The leaders are given a tight budget to work with.
"I paid $150 for my trip, Park said. "I personally enjoyed the trip, but I think that it was a little expensive in relation to all the activities that we did, food that we ate, and the place that we stayed."
Last year, Alternative Breaks asked Student Senate for more funding. According to the Student Senate spring 2015 budget, Alternative Breaks asked for $56,847.14 but received only $11,426. The money they requested covered all of the trips planned for the semester. Without the support from Student Senate, Alternative Breaks has been forced to raise the participation fee.
"We have had a lot of fundraisers trying to compensate for the lack of funds," Johnstone said. "We are doing a letter writing campaign, reaching out to business and corporations for money."
They also held a fundraiser at Grub Burger where a percentage of the proceeds went to their organization.
Despite the lack of funds the organization receives, students still attend AB Trips, drawn in by the thirst for adventure and the willingness to serve.
/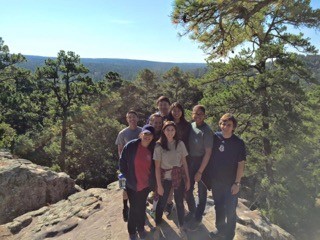 Although the trips are student-driven, one faculty member accompanies each group. Cassie Luke, the Assistant Director for Residential Life for the South Area of campus, went on Johnstone's AB Trip.
"It was really special to see the Student Site Leaders – Mary Parker and Dominique – pour so much work and energy not only into the service project, but also into helping their peers understand more about human needs and rights" Luke said.
Johnstone and Earland led discussions each night for the group to reflect on the day's work.
"Volunteer work is important to our SMU community because it reminds us to be humble and thankful for what we are given here on campus," Park said.
The Alternative Break vision statement reads: "To inspire the entire Southern Methodist University community toward active citizenship by offering world changing service and life changing experiences."
If the organization could receive more funds from Student Senate or have higher participation in fundraisers, maybe this vision could be reached quicker. Until then, students will continue to have to pay high fees to honorably give up their academic breaks and serve their community.