Valentine's Day is synonymous with fancy, overpriced dinners, but why should it be? Ditch your traditional plans and opt for a love-themed brunch, complete with red velvet, bacon and pizza. Your sweetheart is sure to swoon over this spread with the twinkle of heart emojis in their eyes.
No color is better than pink, no outing is better than a party and no food is better than donuts. These beauties are the perfect way to start off brunch and will have your guests impressed with your decorative expertise. Grab the cutest heart-shaped sprinkles you can find and get baking.
Chicken and Red Velvet Waffles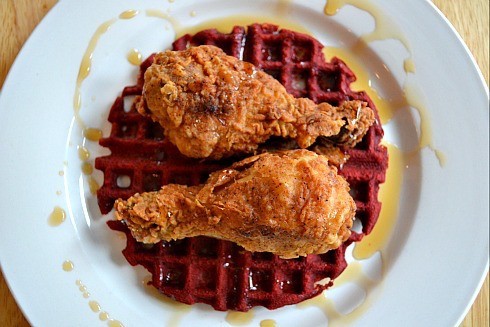 Think the combo of chicken and waffles can't get any stranger? Think again. This recipe combines spicy fried chicken with sweet, chocolatey red velvet waffles for a dish that might be good enough to fall in love with.
Strawberry Lemon Poppyseed Pancakes
Strawberry and lemon go together like Cupid and his arrows. These pancakes are a light and fluffy addition to brunch and are delightfully complemented by the poppy seeds. Oh, and move aside maple syrup. This recipe has it covered with a sweet strawberry syrup.
Pizza is the key to everyone's heart, and adding an egg really seals the deal. This recipe is simple, but it takes a lot of love to make. Top it with all of the red veggies you can find and eat your heart out.
Grapefruit, Berries, Honey and Mint Salad
Fruit is stealing chocolate's sweet holiday spotlight with this salad. The honey and mint might balance the tang of the grapefruit and berries, but you'll still want to pucker up for a side dish this good.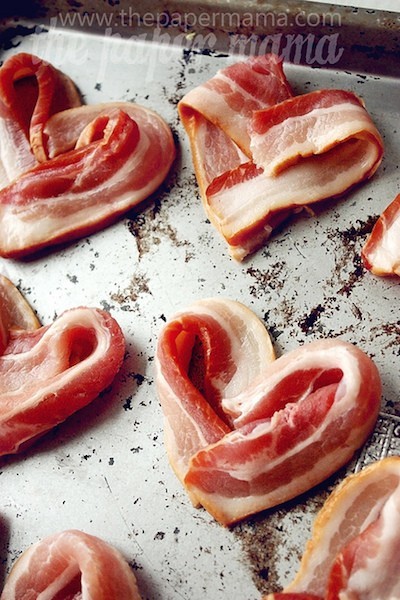 What do you get when you cook bacon in the shape of a heart? A match made in hog heaven. Bacon strips are so last Valentine's Day, so get with the times and spread some greasy love.
And don't forget the strawberry milk to wash it all down!