Editor's note, March 2, 10:30 a.m.: This story has been updated throughout.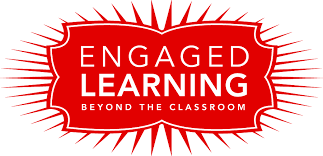 3-D vortex whistles, North and South Korean unionization and Spanish language policy were among 60 projects presented at this week's Engaged Learning spotlight.
Graduating seniors presented their research findings in the conclusion of Engaged Learning week. Sixteen eager faculty, staff and students listened to the first panel in Hughes-Trigg Student Center Friday morning, Feb. 12.
Students including Justin Hicks, a Spanish and biology major, Harmony Fan, a management and international studies major, and Ashley Parks, a mechanical engineering and math major, discussed the research they have conducted.
Many students are unaware of what the Engaged Learning program is.
"This is a great way to showcase the work our students have done in various fields including research, community service, internships and creative work. You don't want to miss this," said Mona Alluri, assistant director of Engaged Learning.
One by one, the Engaged Learning students commanded the podium to explain an idea for which they are passionate. Other students involved in the program looked on as their colleagues presented.
Parks created a 3-D whistle that will enable developing countries to diagnose respiratory diseases at a much lower cost than current technology. She will send the coding specifics of the device to organizations, so they can then print the device on their 3-D printers. The cost of current products is close to $3,000. Her device will only cost the organizations a "few cents" to produce.
The Engaged Learning program granted each student funds to expand his or her research. Without the grant, many of the students could not have pursued their passion.
James Quick, associate vice president for research and dean of graduate studies, attended the presentations. Before the students began, he said how proud the university is of the Engaged Learning participants.
"The university put a program in place that would enable students to take what they learn in the classroom and use it in the real world," said Quick.
Robert Kehoe, associate professor of physics, explained how the program bridges the gap between the classroom and the experts in the field.
"Students can produce new knowledge and ideas that no one has had before," said Kehoe.
The audience questioned the students further at the conclusion of the first hour. The students' enthusiasm for their respective fields was further ignited as each question was asked.
There is still time to submit an Engaged Learning proposal. Applications are due Monday, Feb. 15.