As in typical SMU manner, renovations and construction have been under way throughout the summer, leading to many campus openings for this fall semester. For the students, professors and other campus community members that may have missed out on the "caution"-taped areas, road blocks and melodic sounds of construction, here's a brief-over on all the projects that took place on campus.
Finished project: Dr. Bob Smith Health Center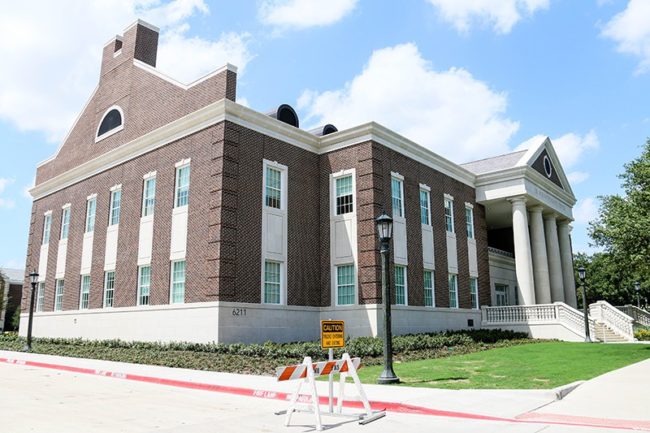 After years of construction and two different locations for the temporary center, the new Dr. Bob Smith Health Center officially opened Aug. 8, ending the construction that made travel to the North area commons difficult.
SMU broke ground on the project Dec. 5, 2014. According to an SMU press release, the 33,000 sq. ft. health center is designed to "provide comprehensive outpatient health care to more than 11,000 SMU students on an ongoing basis throughout each school year."
The Dr. Bob Smith Health Center also has a classroom allowing health educators and professionals to "expand student health education" by including more "prevention, wellness and peer-education programs such as fitness classes, health screenings and programs aimed at substance abuse prevention." In addition to classrooms, 19 counseling offices were added for the SMU counseling and psychiatric services program.
The Dr. Bob and Jean Smith Foundation funded the new health center through a $5 million gift to "enable center staff to increase promotion of student wellness through health education, medical services and counseling and psychiatric services." Dedication for the Dr. Bob Smith Health Center is scheduled for Sept. 16.
Ongoing project: Hughes-Trigg Student Center
The Hughes-Trigg Student Center also faced some new changes. On Aug. 22, Steel City Pops in the Market had its grand opening, offering free popsicles to the first 500 people who came and followed SMU Dining on Instagram.
"I am very excited and very pleased," said Rhonda Kelly, an SMU staff member for 19 years and currently stationed at Steel City Pops.
Rhonda stated that on Monday around 530 students came to try the newest addition to campus.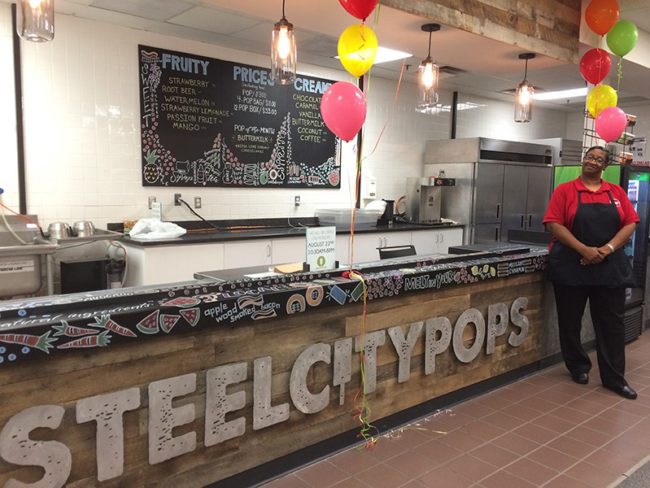 A few weeks earlier, SMU closed an old, favorite coffee location, Cafe 100, in the Hughes-Trigg Student Center.
According to Jennifer Wilkins, SMU Dining Marketing Director, Cafe 100 was shut down in order to make room for the new Starbucks in Fondren Library next door.
The Associate Vice President of Campus Services and SMU Dining team are working closely with the Student Affairs leadership to develop a holistic plan for the Hughes-Trigg Student Center.
Currently, the area is being used as additional storage for the post office.
Finished project: Fondren Library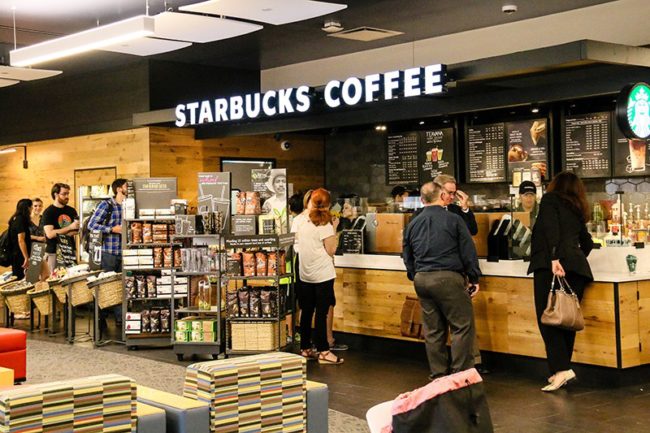 In Spring 2015, SMU took on Fondren Library Center as another major capital project. With an initiative to redesign and modernize the facility to have interactive technology and serve as a place for the community to gather, the renovated library did achieved all objectives upon the project's completion this summer.
The entire interior of Fondren Library Center changed with new wall color, furniture, lighting and flooring to create an environment "conducive to study, research and intellectual exploration (including a new Starbucks for the needed caffeine study boost)."
The IT Help Desk was also included in the Fondren renovation. The help center relocated to the collaborative common area, making room for Parking and ID Card Services to move its office to the Hughes-Trigg Student Center.
According to Lauren Nelson, IT Help Desk Manager, the renovation gave the IT Help Desk a new, expanded space that is centrally located on campus, with perks by being adjacent to the newly opened Starbucks.
"We love the new area," Nelson said. "It is truly an inviting space with plenty of new technology, and the perfect place to meet for group study sessions."
So far, Nelson said there has been a lot of positive feedback from the campus community on the new space in addition to new features the IT Help Desk now offers.
"Students have also been excited about the new pay-for-print solution offered on campus," Nelson said. "They have really loved the news of the ability to send print jobs from anywhere–even on their phone– and release the print job from the various pay-for-print stations located across campus."
Several of the print release stations are offered in Fondren Library with Starbucks nearby. The rest of the $17 million Fondren renovation project is anticipated to finish October 2016 since breaking ground in June 2015.
Finished projects: Dallas Hall and Ford Stadium
In addition to these structural changes, Dallas Hall Lawn also had a sprinkler system installed and Ford Stadium replaced their stadium turf over the summer.

Ongoing projects: SMU Aquatics Center and Indoor Stadium
As of now, the SMU Aquatics Center is still being renovated while the new SMU athletics indoor soccer and football stadium is in its first stages of construction.
According to an SMU press release, the new 42,000 sq. ft. Aquatics Center will be the new training arena for the SMU Men's and Women's Swimming and Diving teams. It will feature an "Olympic sized, eight-lane indoor pool with a platform diving well, including four springboards and a 10-meter tower for training and competition" complete with 800 seats for spectators on the mezzanine level.
The new Aquatics Center will also have coaches' offices, locker rooms, a classroom and a meeting area for the teams to gather. Lastly, the facility will have a permanent exhibit honoring former swimmers, divers and coaches who have built the strong reputation of SMU's Swimming and Diving program. Its legacy has made Olympians, world record holders and 155 national titles.
Over 20 donors pooled in funds for the SMU Aquatics Center; lead donors include "Shelli and Steve Lindley '74 and the Willard M. and Ruth Mayer Johnson Charitable Foundation, the J.E. and L.E. Mabee Foundation, Emily and Bruce Robson '74, Hannah and Joe Robson '76, and Susan Cooper Wilson '67 and Robert A. Wilson '67."
The SMU Campus Weekly will continue to provide information and updates on campus renovation and projects as soon as they are available.