*Editor's Note: this story has been updated from its original version.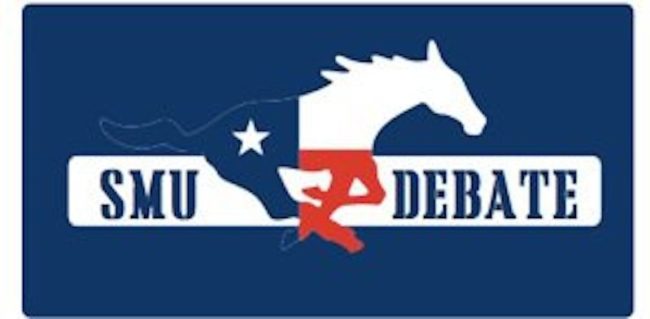 Forty-five students crowded into an Umphrey Lee classroom to watch Democrat Hillary Clinton and Republican Donald Trump on the 50th anniversary of the first televised debate. Students engaged and discussed the controversial statements during the first presidential debate of the year. For the third time, SMU's Speech and Debate team has held a debate viewing and discussion for the debate.
The evening began with a brief lecture from Dr. Ben Voth, an SMU professor and coach of the debate team. "This is fundamentally important to American civics," said Voth in preparation of the event. He went on to emphasize that "the debates do matter, they always matter."
At 8 p.m. central, the presidential debate at Hofstra University began. After an introduction from Lester Holt, the debate's moderator, the lights were dimmed, and the two presidential nominees took their positions.
Holt quizzed the candidates on their policies relating to economic growth and the increase of jobs in the United States, as well as their beliefs relating to race relations.
The debate ended around 9:40 and the discussion among students began, with many different viewpoints. Some favored Trump and cited his conviction for their stance, others believed in Clinton and her honesty during the debate.
"The benefits are watching with people that might have different ideologies than you," Austin Whittles, a senior, said when asked about the importance of the viewing event.
Numerous students in the room echoed this sentiment, including another senior, Jessica Winter.
"I think it's important to have an unbiased room," said Winter.
The debate closed with a silent vote from the audience, with the results to be released at a later time.