The African Culture Fair & Art Showcase celebrated the performing arts of black history in the Hughes-Trigg Atrium Wednesday, Feb. 15. It was the fourth event of SMU's celebration of Black History Month.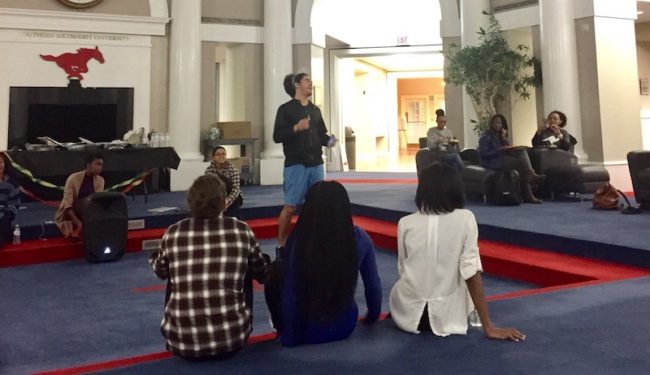 The event was also one of many in February to celebrate black history on SMU's campus.
People gathered with plates of mashed potatoes and cornbread in the Atrium during performances including dancing and singing.
"It's part of our effort to get everybody together through the performing arts…to celebrate being black," senior and organizer of the event Gabrielle Faulkner said.
Association of Black Students and SMU's Office of Multicultural Student Affairs coordinate these events celebrating Black History Month.
Performers are not all constituents from those offices. "These are just SMU students who wanted to sign up and participate," Faulkner said.
That participation is a testament to the widespread nature of the events this month–events to celebrate Black History, a subject larger than an office or even this campus.
Events will continue through the rest of February including the Black Excellence Ball, Black Professional Networking and a film screening of "Muhammed Ali."
More information on events can be found here.