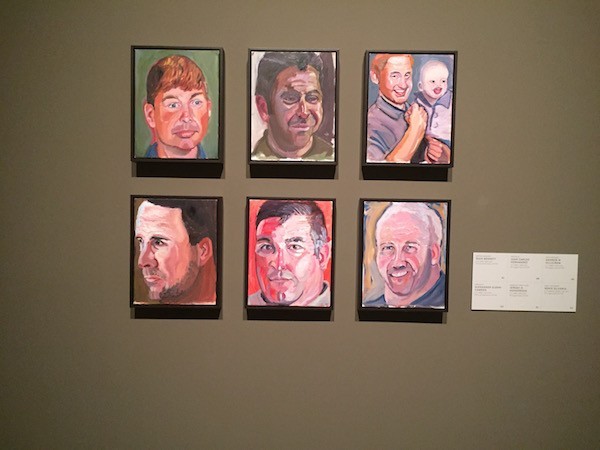 Not just any President uses his time after his presidency to honor veterans, let alone with a paintbrush. Former President George W. Bush's painting pastime has now turned into a way for him to honor members of the United States military. His paintings will be featured at the George W. Bush Presidential Center on SMU campus in the exhibit "Portraits of Courage: A Commander in Chief's Tribute to America's Warriors."
The exhibit will showcase 66 portraits and a four-panel mural of 98 veterans, including men and women still in active duty. Bush has made supporting war veterans a top priority and the George W. Bush Institute since his presidency ended in 2009.
The exhibit "Portrait's of Courage" is part of President Bush's and the Bush Institute's Military Service Initiative goal to support post-9/11 veterans and their families in their transition back into society and eliminate the stigma veterans face when speaking about their mental and physical well-being.
Bush took up painting in 2012 and first released a series of portraits of world leaders in 2014.
He then realized he wanted to paint portraits of service men and women who served while he was their commander- in-chief. Vibrant portraits of military veterans line the walls of the exhibits that leave visitors in awe of the former President's skills.
Exhibit visitor Brooke Swan found the portraits to be a surprisingly beautiful tribute to our military's service.
"I didn't know what to expect when coming to the exhibit, but I am pleasantly surprised by it," Swan said. "The portraits show President Bush's dedication to our nation's military. It's great to see and know that."
Other visitors experience the same feeling when viewing the portraits. Bush Library docent Sandra Mallon has seen a steady stream of visitors since the exhibit started.
"So far, everyone who walks into the exhibit has been moved by the portraits. My favorite portraits are the two of veteran, Christopher Andrew Turner," Mallon said. "In the first portrait he looks sad and sunken in and the second is him months later happier. It's very moving."
Patrons can see the moving exhibit painted by our nation's 43rd President from March 2 through Oct. 1, 2017, who leaves visitors with the reason for his exhibit on the wall of the George W. Bush Presidential Center: "I painted these men and women as a way to honor their service to the country and to show my respect for their sacrifice and courage."