*Editor's Note: 7:45 p.m. March 7 – This story has been edited throughout.
Students from all majors and areas of study belted high notes and busted out their dance moves in 24 Hour Musical auditions Sunday night.
SMU Student Theatre (SMUST), Program Council, and Student Senate have come together once more for the third 24 Hour Musical.
24 Hour Musical began three years ago with the show "Spring Awakening." Two seniors recognized a lack of musical opportunities on campus and wanted to include all students, not just theatre majors.
"They created this project in hopes of engaging the entire community," SMUST producer Marcus Pinon said.
The 24 Hour Musical is exactly what it sounds like. The directors and cast work diligently for 24 hours over a span of three days to produce a musical. The show is always held at 2:00 p.m. on the final day.
Kaylyn Buckley and Katie Ibrahim will direct this year's show, the Broadway musical "Chicago, " which will be performed in the Greer Garson Theatre on April 15 at 2 p.m.
About 30 students prepared and sang 16 to 32 bars of an appropriate musical theatre song in front of a casting team Sunday night. Students auditioning also attended a dance call afterwards, where SMU student and choreographer Sam Weber taught 30 seconds of a routine.
Matthew Holevas, a sophomore double majoring in film and business, came out of his audition confidently. He commented on the casting team's professionalism.
"I think I did well," Holevas said. "I was trying to gauge they're reaction but they were all kind of stone faced."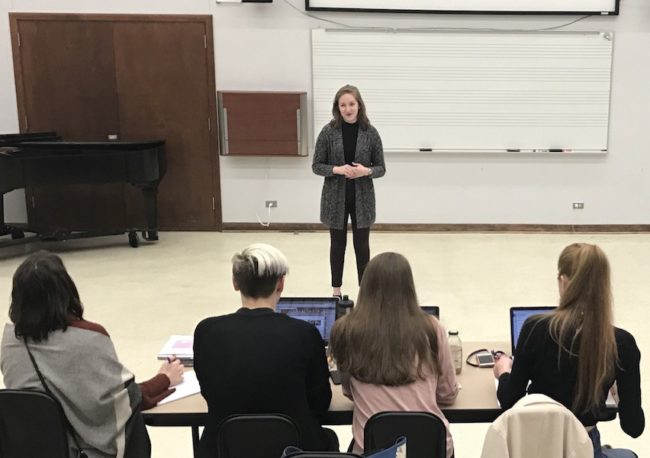 Set in the roaring 20s, "Chicago" follows big-dreaming Roxie Hart's experience in prison after she shoots her lover. In prison, Hart meets the six merry murderesses – six women also in jail for murdering lovers – one of which is her role model, a real performer named Velma Kelly. Hart retains a slick lawyer who turns her infamy into stardom and she soon replaces Kelly as America's sweetheart.
"I'd kill to be one of the six merry murderesses," Keese said. "But anything would be great."
This was the first time the 24 Hour Musical has had a dance call during auditions due to the immensely stylized dance movements found in the musical "Chicago."
"We're looking for they're ability to pick up unfamiliar styles of choreography" Weber said.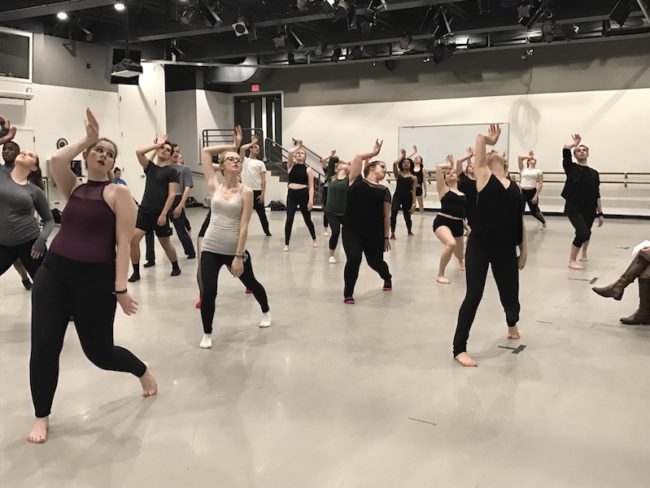 A group of 24 hopeful dancers attended the dance call Sunday and quickly picked up the choreography given to them.
"We got through it and we had fun," Keese said.
More auditions were held Monday evening. The cast list was posted Tuesday evening, March 7 on the 24 Hour Musical Auditions Facebook event page.