*Editor's Note: 2:09 p.m. April 10 – This story has been edited throughout.
The new Kappa Alpha Theta house is finally standing on University Boulevard and is the newest addition to SMU's Greek housing. The 28,000 square foot building was under construction for more than 15 months and cost $7.3 million.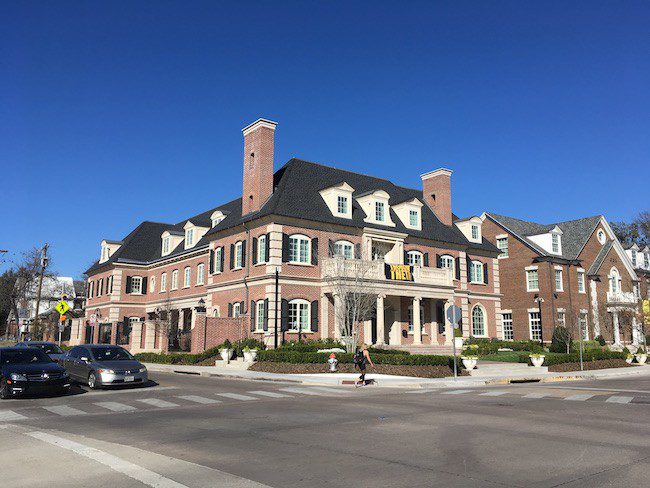 The cherry on top of the project came in the last months of construction when interior designer Margaret Chambers learned that the house would be receiving a painting from former President George W. Bush.
Senior Theta member Mia Wennick, who has been in the sorority since her freshman year, was humbled by Bush's generosity.
"I think that the whole house really appreciated the donation of the painting," Wennick said in an email interview. "Being given a painting with such significance to their family is really special."
Although the Theta's denied access to the house and pictures of the painting, D Magazine was able to gain access inside the house and do a photoshoot before residents moved in.
Laura Bush, an alumnae of the sorority chapter, is responsible for the Thetas receiving the painting.
"The painting fits in beautifully," Chambers said. "I'm very happy with it."
Chambers wanted to combine the classical English architecture with a more modern interior design to create a 'boutique hotel' for the girls living in the house.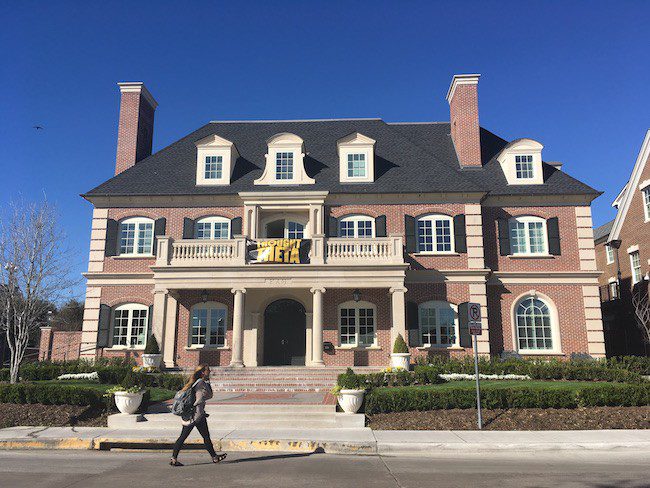 The painting is of an oak tree and is hung on one of the walls in the Laura Welch Bush Heritage Library inside the Theta house. This particular tree is Laura Bush's favorite and can be found on the Bush's ranch.
"It's very beautiful, very timeless work," Chambers said.
Out of all the American presidents only Ulysses S. Grant, Dwight Eisenhower, Jimmy Carter, and George W. Bush were the ones to pursue painting after serving their term.
The rest of the library is filled with Theta artifacts such as old songs, books, and other paintings. Chambers planned to have the room painted a dark charcoal but Laura Bush had requested the room be white so they compromised with a mix of the two.
"Everyone really loves it," Chambers said.
Many young women choose to be Thetas to create lifelong friends but living in such an extravagant house doesn't hurt either.