Former Texas State Sen. Wendy Davis set the tone for this year's Women's Symposium theme of "My Body, Not Their Politics." The Symposium is one of SMU's most valued traditions that falls on International Women's Day, a day to recognize the important contributions women make not only to the university but also to the community as a whole.
Senator Davis stressed the ways women can get involved in local politics and the important women's issues she supports and encourages others to fight for.
"I want us all to be unapologetic in asking for the things that we know will create an equal playing field for women in this country," Davis said.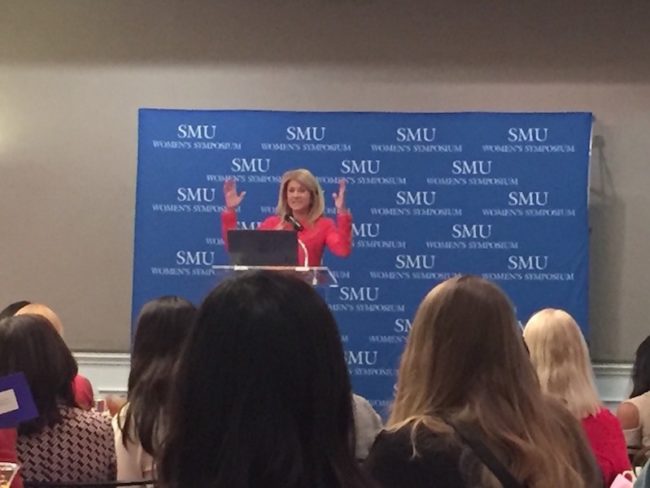 Many Americans felt a mix of emotions – fear, anger, confusion – following the outcome of one of the most sensitive and hostile presidential elections. Davis is aware of the current political climate and how now might not feel like the most opportune time for change.
"We may not feel like we have the best climate in place right now to begin to push forward for pay equity and other important issues," Davis said. "But we need to continue to push for those things and not shy away or apologize for the fact that we're doing it."
The theme of women's bodies and politics was chosen last spring, 2016 by CORE members, the student organization responsible for organizing this event. The theme was carefully selected after examining the issues that were raised during the past year's political race featuring a female candidate.
"Due to the political climate, CORE felt that the topic of women's bodies was important to discuss," CORE member Aurora Havens said. "The issues being discussed are very specific to the events that have happened both in the nation and in Texas."
Davis' speech focused on women's health issues including access to birth control and abortion rights. She explained that women not only have a right to their own bodies, granted by the Supreme Court decision of Roe v. Wade, but they also have a right to make the decision of when and whether they want to have children.
"Senator Davis was very empowering and informative. I grew up in a traditional southern family and for me to hear conflicting opinions was like a breath of fresh air," SMU sophomore Madeleine Fennell said.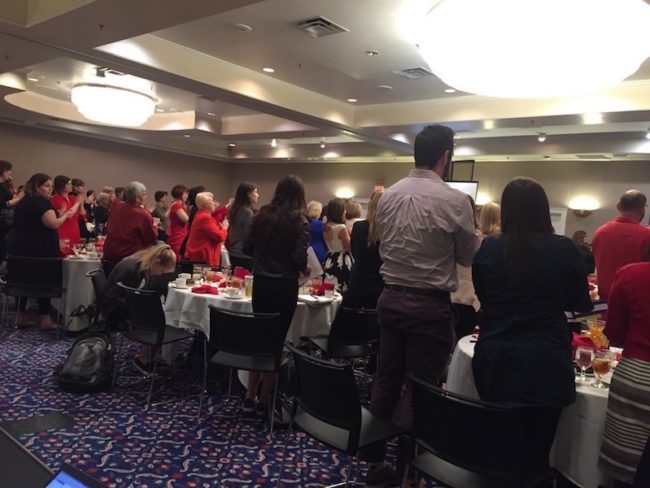 Other issues discussed ranged from Planned Parenthood clinic shutdowns to a lack of maternity and sick leave benefits for women. Davis shined a light on the high maternal mortality rate Texas has experienced following clinic shut downs that began in 2013.
"About 80 women's health care clinics have shut down and as a result we've seen an increase in teen pregnancy, and an increase in self induced abortions," she said. "Most sobering is the fact that our maternal death rate is higher than any developed country in the world."
Davis reminded all audience members, both men and women, that women's rights are human rights, and that everyone has the power to make a difference. She encouraged everyone to speak up for what they believe in and that casting your ballot is very important and powerful.
Garland resident and audience member Brandy K. Chambers is an avid supporter of senator Davis and all the work she has done to improve women's rights.
"Because of you, because of Hillary Clinton and the apocalypse that happened on Nov. 8, you have inspired me to run for the Texas House District 112," the audience and Davis applauded as Chambers took her seat.