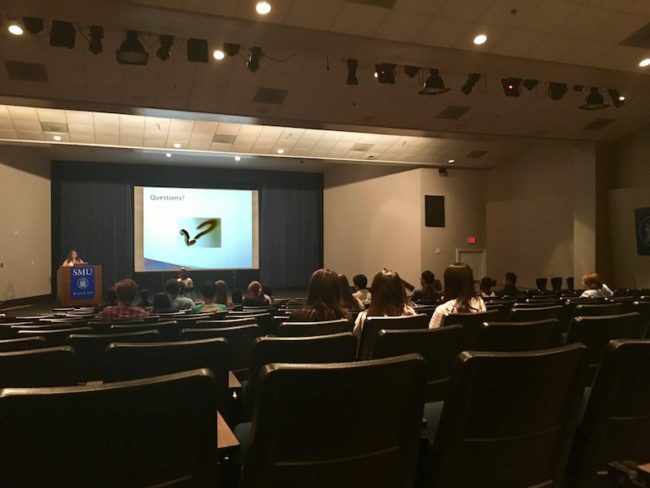 The Hegi Family Career Center hosted Mocktails with Mustangs on March 23, an event that provided SMU students with an opportunity to wine and dine with featured employers to learn how to network and perfect first impressions.
Associate Director of Employer Relations Regina James gave advice on how to connect to your career to about 30 students in attendance.
"Don't expect to get the job without these useful skills," James said. "We want you to walk away from the job with helpful connections."
James then presented the useful framework to use at networking events followed by practicing good handshakes and how to perfect the elevator speech.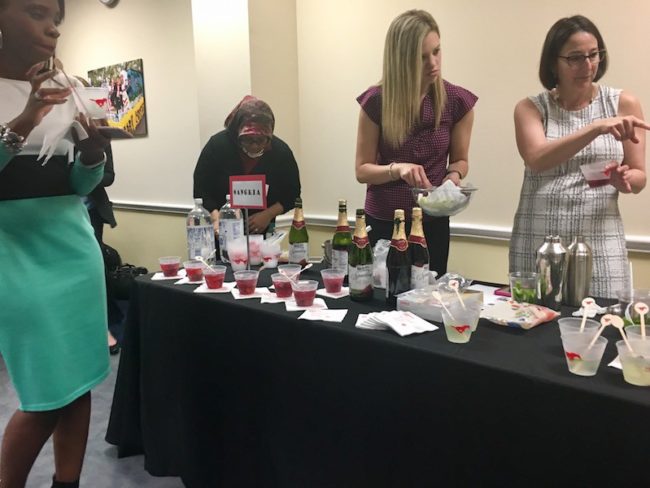 The career center provided 'mocktails' for students to interact in a real world setting with companies such as the Dallas Zoo and Urban Teachers.
Resident Experience Coordinator with Urban Teachers Anthony Hernandez explained that he was a teacher for three years and thought he was just getting by. After he joined Urban Teachers he gained a better understanding on how to become a better educator and wanted to teach others the skills.
"Students can receive an excellent education from schools like SMU, but I want them to know there is further guidance after graduation," Hernandez said.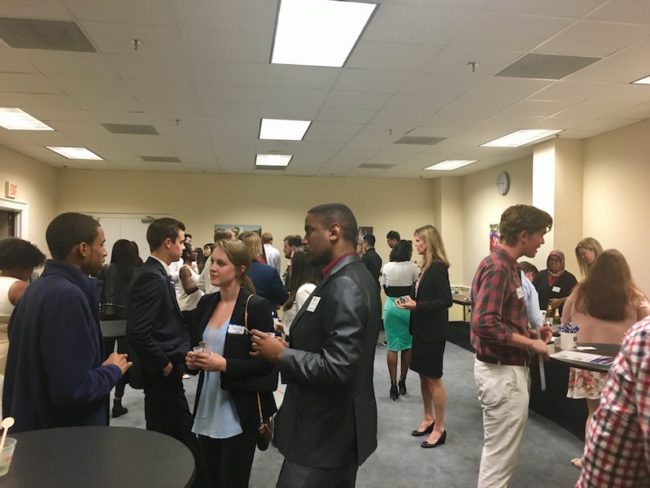 Junior Katie Cross said she has attended many of these events to meet SMU alumni and potential employers.
"I enjoy coming to networking events to meet new people and it helps me get my foot in the door," Cross said.
The career center will host more networking events throughout the semester. Career counselor Jenn Paull said they will have a SMU Connection event in the near future.
"Students will have access to employers from various fields," Paull said. "We're not only getting companies from the Dallas area, but also all across the country."