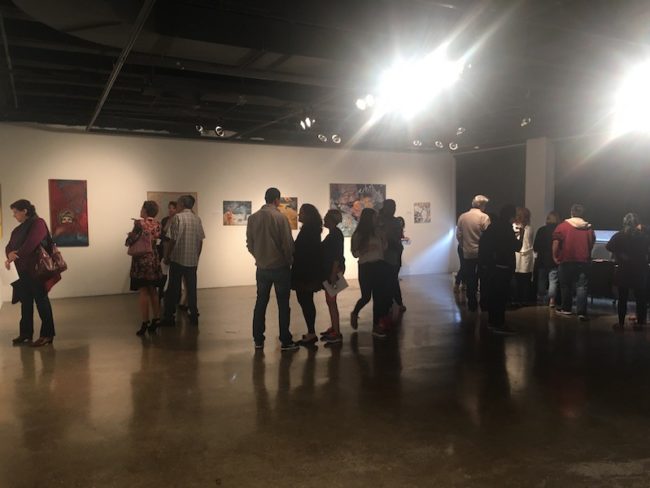 A picture is worth 1,000 words, and the photographs and painted canvases in the Doolin Gallery represent the stories of human injustice in the world.
More than 25 people came to the Meadows Doolin Gallery for the Annual Art for Human Rights event April 22. The event was organized by Amnesty International and Liberty in North Korea, (LINK). All proceeds from the exhibit benefit the Aleppo Project and efforts to ensure inclusive home rebuilding for refugees as well as LINK.
"Now more than ever, with a lot of our social challenges being attacked, we need artists to express themselves and fight for human rights and social issues," said Hector Rodriguez, representative from Public Radio International. "A gallery or event like this amplifies that message to everybody."
The art displays included charcoal drawings, photographs, sculptures and paintings. Artists for the exhibit included Meadows students and local artists who heard about the exhibit and wanted to portray human rights injustice through their artwork.
"We asked the artists to feature a human rights topic that they personally are interested in so it doesn't have to just be a refugee issue," said Anna Landreneau Vice President of the Amnesty International Chapter at SMU.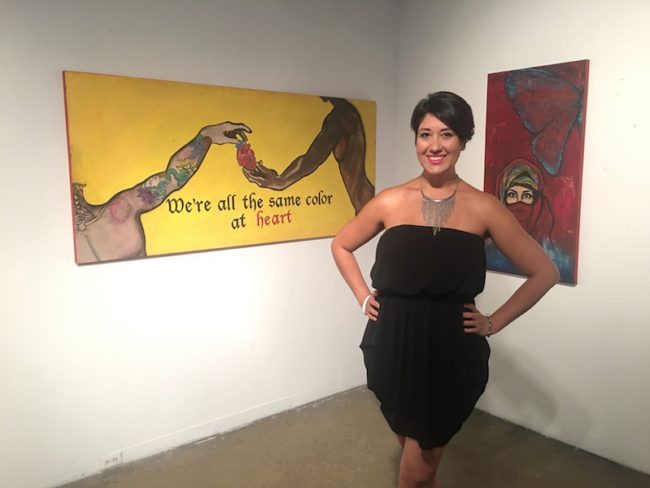 Thania Dominguez, whose work was a part of the exhibit, emphasized how art can be more than something used to decorate a person's home.
"My passion is human rights. It's not just painting something that is beautiful," Dominguez said. "It is to communicate with the rest of humanity and with others about issues that are affecting the world, so just bringing more awareness and bringing more passion and connection towards that."