This weekend marks the debut of Fortress Festival, a brand-new music festival highlighting some of the biggest names in the alternative and rap music scenes. The festival will take place April 29-30 in Fort Worth's cultural district.
"We saw that there was still room to have this one big festival in the North Texas area, and we were really excited to try and put that on," Fortress co-founder Ramtin Nikzad said.
Dallas has seen many smaller music festivals and shows, but nothing to this caliber. The festival will have two stages: one at the Modern Art Museum of Fort Worth and one at the Will Rogers Memorial Center.
"It'll have a characteristic in that the location is very unique; obviously at the Modern and how that stage will be situated on the water and how the light and sound will be sort of be customized for that space," co-founder Alec Jhangiani said.
Here are the artists headlining the festival:
RTJ is a dynamic rap duo comprising hip-hop powerhouses Killer Mike and El-P. Their bold, comedic stage presence and sharp lyricism create an unforgettable show. The members put themselves on the map with the release of their debut self-titled LP in 2013. Their most recent album "Run the Jewels 3" reached the top of Billboard's Top R&B/Hip-Hop Albums chart.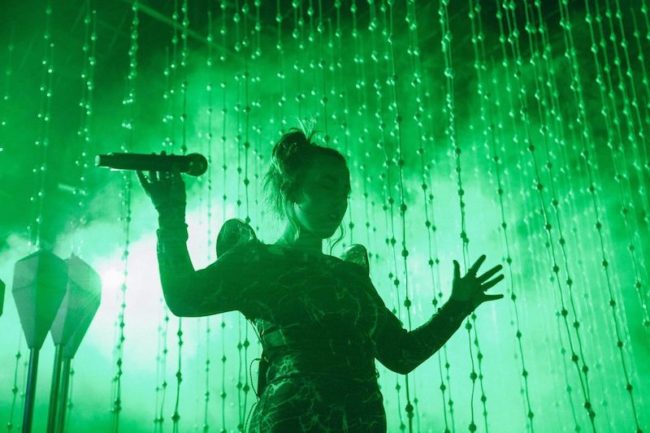 Purity Ring will take the stage on day two. This Canadian electro-pop duo made a name for themselves with the release of "Shrine" in 2012. Their single "Fineshrine" quickly became an indie pop staple with over 38 million plays on Spotify. Purity Ring's performances are known for impressive light displays with eclectic pieces, including light cocoons and a lit-up drum machine.
This experimental, electronic/hip-hop solo act will be playing on Saturday right before RTJ. Flying Lotus pushes boundaries in his music, combining jazz and hip-hop beats with electronic production to create something completely unique. As a solo artist, his live performances are focused on the massive LED screens surrounding him.
Slowdive is back after 22 years of silence. Their lilting vocals and soft guitars combine to place them in the shoegaze domain, a genre that peaked in the '90s. Slowdive decided to have another go and released their new single "Star Roving" this year. Their comeback performance will be highly anticipated among garage rock fans.
Full Line-Up: