​*Editor's Note: 4:10 p.m. Oct. 11 – This story has been edited throughout.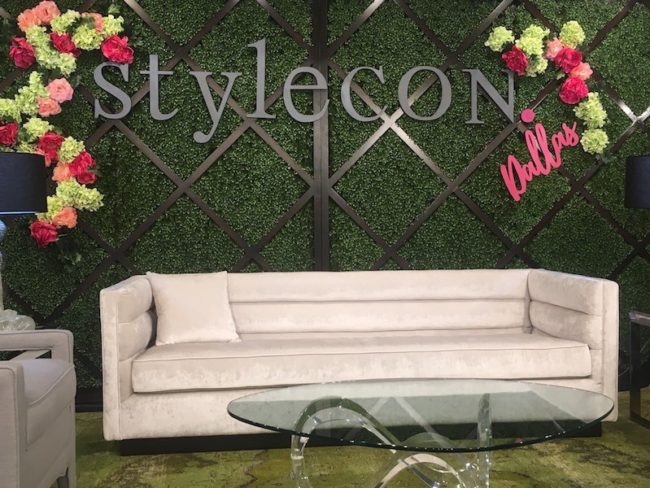 ​Fashion aficionados finally got their own convention and it was filled wall to wall with booths that contained more than just style: everything from hair stylers, to clothes, to skin care, all the way to healthy snacks. Attendants of the event could even get personalized makeovers.
Attendees had their own little style-based world right at their disposal.
The event, StyleCon, was held at the Fashion Institute Gallery in downtown Dallas, on Sept. 23. Anyone could enjoy what StyleCon had to offer with an initial ticket fee of just $39. From shoppers, to bloggers, and even to motivational speakers, hundreds of women came to this event, but they walked away with much more than just a style-enhancement. The main focus of the event was to share insight on the importance of women's empowerment.
Dallas fashion blogger Kathryn Dunn was invited to StyleCon as an influencer, but even she said she walked away with a little bit of inspiration. Dunn said she not only had the opportunity to speak about the unconventional career as a blogger, but she also had the opportunity to learn from many different women who fall into many different career categories. Those careers extended from local designers like Abi Ferrin, to dermatologists like Dr. Anjali Butani, and to fitness and health coaches.
"The networking opportunities were endless," Dunn said. "I walked away with so much."
Stylecon visitors also had the opportunity to learn from professionals about women's empowerment. Centered in the front of all of the booths was an elevated stage where StyleCon influencers gathered to teach women how to use style to grasp total control of their own life. The stage was surrounded by sofas and chairs where women had the chance to sit down and really take in all of the new information.
The speakers primarily focused on the theme of self-empowerment, and gave their take on how to incorporate style into a woman's world to gain her ultimate confidence. Irene Martino, Co Founder and Manager of StyleCon, LLC, made her way to Dallas to coordinate and host the event. She said she loves to host StyleCon because it's the type of event women are starving for.
Martino noted that any event could give a woman the opportunity to shop, but she loves how StyleCon promotes something bigger and deeper.
"My goal is to empower women from the inside and out," she said.
After three successful years in Orange County, Calif. this is the first year StyleCon made its way down south. But Martino said she is trying to expand the event to multiple cities and hopes to come back to Texas in 2018.
If you want to see more of what StyleCon had to offer, you can check out the hashtags "DoYou" or "StyleCon" on instagram or twitter, or visit their website at www.stylecon.com.