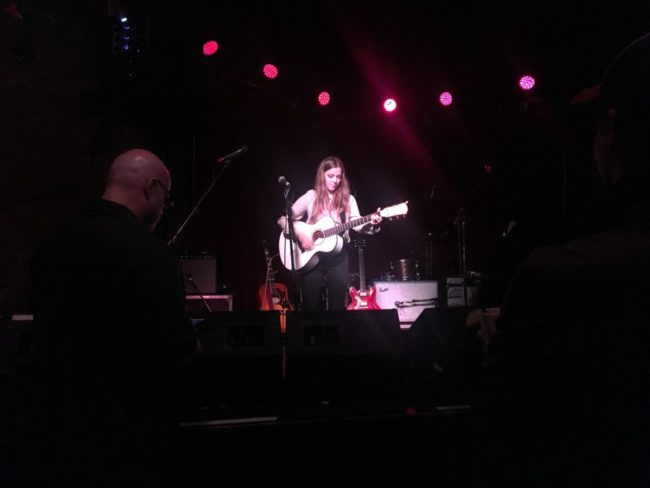 When Jade Bird belted out her first few notes on stage, her soul was immediately obvious. What wasn't so obvious, however, was that the twang in her voice didn't match the accent the Londoner spit out as the song wrapped up.
"How we doin' tonight, folks?"
The singer's voice certainly came as a surprise to some in the audience. For a British person, Jade Bird taps into Americana with ease — so much so that her debut EP is called "Something American."
The EP somehow manages to put Bird in the company of Laura Marling or the likes of Nashville's most talented rockers. Part country, part blues and all spunk, Bird certainly delivered at Club Dada Nov. 1.
"What's everybody drinking tonight?" Bird shouted to the crowd. Though only 19 years old, the singer cheered up the audience and sipped on whiskey throughout her performance.
While making her way through the five-song set, Bird wasn't afraid to get a little weird. The pint-sized crooner's quirkiness was both endearing and infectious.
Though she won't be back in the States until April 2018 after wrapping up this tour with blues artist Son Little, Bird will have fans waiting.