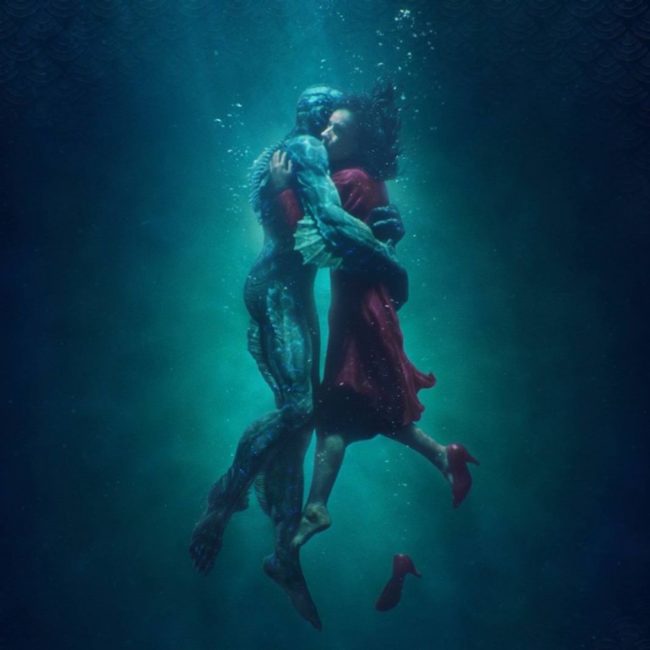 "The Shape of Water" is Guillermo Del Toro's latest fantastic endeavor. The film tells the story of a mute janitor working in a top-secret government building during the Cold War. One day, an amphibious humanoid creature is brought into the lab, and the two form an unlikely bond. Sally Hawkins stars as the janitor, Elisa Esposito, in one of the best performances of the year. Alongside her are Richard Jenkins, Michael Shannon, Octavia Spencer, and Del Toro's favorite acrobat actor Doug Jones.
The film is set against the dreary backdrop of Cold War America and feels very tense throughout. It is a type of fantasy adventure with a real touch on relationships, communication, and what it means to be human. The film stays mostly in the genre of drama and romance but explores territory in other ways. The movie brings to light social dynamics and more importantly, the ability to communicate and how that makes us human.
Elisa is mute and communicates solely through sign language. The amphibious creature cannot speak either, so the two characters' ability to speak to one another through various attempts is a touching look at how relationships can be formed through unlikely circumstances. Having silence in common is not as important as their innate and their desire to help one another. Watching their relationship blossom throughout the film is something to behold and masterful filmmaking from Del Toro. His ability to evoke emotion without spoken word is truly breathtaking.
The rest of the cast brings their own talent to the screen. Richard Jenkins has one of the better turns of his career. He plays Giles, an artist struggling to compete with new technology rendering his drawing obsolete. He is Elisa's best friend and lives in the apartment next to hers above a classical movie theater. The two are inseparable and their friendship shows how their differences won't change their closeness. Some of the conversations between Elisa and Giles are the most touching parts of the movie.
Having a main character who cannot speak is an interesting choice for a film. It requires a talented actor and director to be able to make it work, especially to the heartfelt degree "The Shape of Water" reaches. Hawkins and Del Toro are more than up to the task and create a portrait of a misplaced and mistreated individual who still puts empathy and kindness above all else. Even when confronted with a wild creature from South America she's been told is dangerous and terrible, Elisa knows only that she wants to help it. This turns into one of the more unlikely romances put to the screen but still feels genuine and sweet. Del Toro's ability as a storyteller to be able to pull off such a unique relationship is a testament to his ability. This is one of his best films to date and will no doubt see success come awards season.