For many SMU students, a trip to the dining center in Umphrey Lee just wouldn't be worth it without Derrick Page there to greet us. Wearing his trademark black coat and a black cap tilted to the side, Page offers friendly advice, wisdom and, when we're down, a kind word.
"I think Derrick provides a sense of belonging to the SMU community because he makes everyone feel at home," Spanish major Samantha Currey said. "If you ever don't have anyone to talk to or feel lonely, Derrick is the one person that can make you feel like you're important."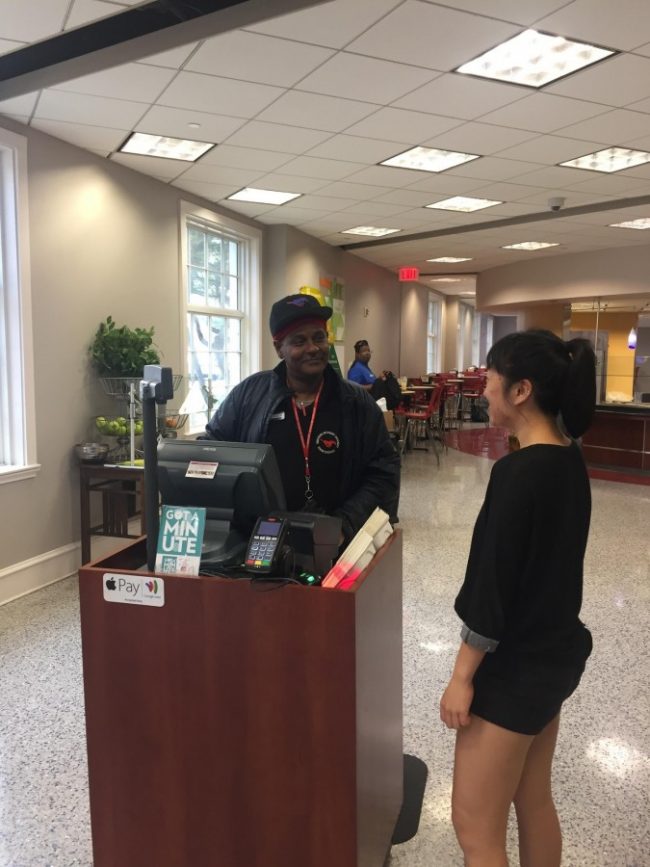 Page, the dining center's cashier, has been a beloved fixture on campus for nearly 10 years. He said his favorite part of the job is greeting the students and encouraging them to be their very best every day.
"I'm the first person they see when they walk through the door and the last person they see when they leave," Page said. "I do it for the students; that's why I work here."
Page lived most of his life in Inglewood, California. He moved to Dallas in 1980 in search of a better opportunity.
"I wanted to come to Dallas because I felt it was the right fit for my family and because of the amazing job opportunities that Dallas presents," Page said.
Page landed a job on the Hilltop as a cashier in 2006. He greets students as they enter Umphrey Lee, swiping their meal cards and granting them access to the dining hall.
It's no surprise to students that Page was awarded SMU Staff Member of the Year in 2014 for his enthusiastic attitude and upbeat spirit.
"If I'm having a bad day, I know Derrick can cheer me up with one of his motivational speeches and with his kind presence," journalism major Justin Chang said.
This feature is part of The Daily Campus' "Unsung Heroes" series, which profiles those who keep our campus running.