Graceley Todd woke up to her alarm at 7:45 a.m., changed into clothes suitable for a desk job and prepared for a day of unknown responsibilities. It was a daily routine she had for three months last summer.
As an unpaid intern for the Women's Fund of Long Island, a non-profit that transforms the lives of women and girls, Todd worked on content for their website and redesigned their sister foundation's online platform, but her day-to-day duties were constantly changing.
"I was able to work with a bunch of women who were leaders in their own communities," Todd, a sophomore at SMU, said. "It was inspiring to talk to them about their careers and learn about their experiences."
This was one of four internships she has had throughout high school and college, all of them unpaid.
"There were definitely busy weeks when I thought I was doing almost too much work given the fact that I was unpaid," Todd said. "It was harder for me to motivate myself knowing that I wasn't receiving compensation."
The National Association of Colleges and Employers projected that employers would be hiring 3.4 percent more interns in 2017 than they did in 2016. Some paid, some unpaid.
For unpaid internships, college credit is provided in lieu of payment. However, the concept of free labor can become complex.
According to Reuters, Condé Nast paid $5.8 million to settle a class-action lawsuit brought by thousands of interns who say the magazine illegally denied them minimum wage. After the lawsuit was settled, Condé Nast canceled its internship program.
Internships play a different role for each college student – for some students, it's college credit and for others, it's an hourly wage. No matter the circumstances, a good internship gives students valuable experience for their future careers.
Madeline Huftless, a junior at SMU who has interned at D Magazine throughout this school year, has a different opinion than Todd.
"Unpaid internships have a horrible reputation for being super miserable but in my situation, I am finding that the experience I'm getting from D Magazine is so much more valuable than Texas minimum wage," Huftless said.
Jenn Paull, Associate Director of Career Development at Southern Methodist University, advises students to seek guidance while applying for internships. The career counselors in Hegi Family Career Development Center work diligently to help students identify the type of opportunity they are looking for based on their skills and interests.
"Most students accept paid internships, especially as they gain experience and pursue opportunities as upperclassmen," Paull said. "We recognize, though, that it does differ somewhat by industry."
According to National Association of Colleges and Employers, "Experiential learning is a crucial component of a college education."
Even though Todd finds motivation through a paid incentive, she recognizes the importance of gaining experience.
"Regardless if you're getting paid, you're still getting your foot in the door and you're still learning a lot," Todd said.
Deciding between accepting a paid internship versus an unpaid internship is a decision many college students have to face. When students are deciding between two opportunities, the advisors in Hegi ask many questions that address where a student will grow and learn the most, living expenses, potential relocation and what will benefit the student professionally.
"If a student selects an unpaid internship, we will then work with the student to identify other ways of funding their experiences, such as applying for scholarships, grants, or a part-time job as their schedule allows," Paull said.
Due to college's many expenses, Huftless recognizes that deciding on an unpaid internship isn't an option for all students.
"I think it heavily relies on where you're at financially because I have a full ride I'm not stressed financially," Huftless said. "Ultimately if you're doing what you love at your unpaid internship and it's at a company that you would like to work for, you should think beyond the money."
Chase Hall, a freshman at SMU who interned with Merrill Lynch, agrees with Huftless.
"I didn't mind not getting paid because of the knowledge I was getting," Hall said. "I learned that to get the best clients a lot of research and time needs to go into learning about them and their business needs; action needs to be prompt and accurate."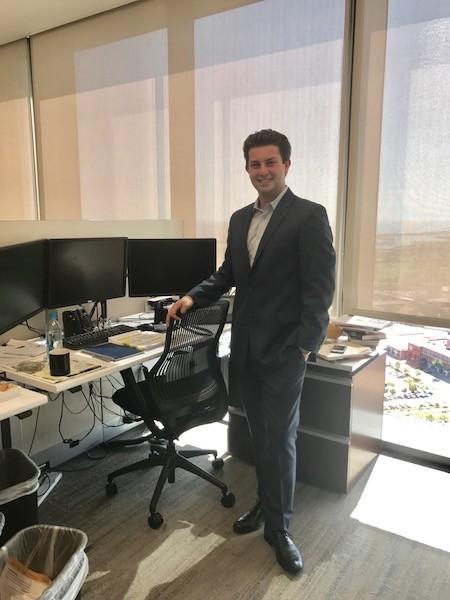 Alie Hobler, a sophomore at SMU who interned for Hope Center for Neurological Disorders at Washington University School of Medicine, got paid. Hobler assisted with medical research on cerebral spinal fluid taps associated with patients diagnosed with ALS and MS.
"I learned that no matter how small or simple a task or job may seem, they still have great importance," Hobler said. "While the tasks an intern can be assigned aren't as glamorous as the tasks of a business professional, without the completion of these small tasks, the everyday success of a business would be nearly impossible."
Hobler is still interested in unpaid internships.
"After consulting with many business professionals, I have found they unanimously agree that there are great benefits in real-world working experiences and even if I am not currently being paid, it will pay off both financially and professionally in the future," Hobler said.
Paull recommends students start the search as a first-year in order to allow time to weigh options.
"Our Hegi motto is 'start early, visit often' and we hope students follow that," Paull said. "The earlier you start visiting our office and considering your career development, the better you prepare to be professionally successful."