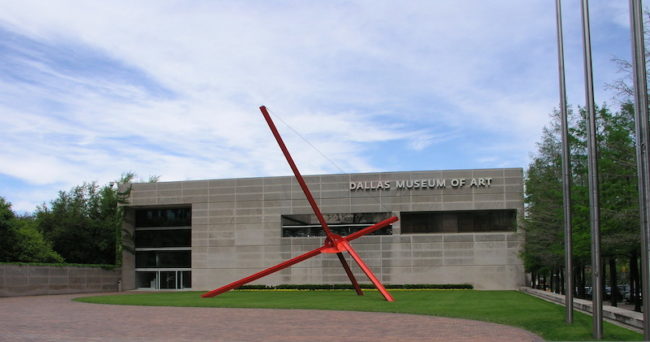 Visiting the DMA
General admission is free every day. There is a fee for special events such as Late Nights ($10), Second Thursdays with a Twist ($5), and special exhibitions ($12 for students). Tickets are available to purchase online, as well as by phone at 214-992-1803.
DMA Special Events
The DMA offers an array of events for visitors of all ages and interests. From live performances to interactive workshops, there is always something happening at the DMA. For example, workshops are art-making sessions for adults, guided by experts and require no previous experience. For a full schedule of these events, click here.
Second Thursdays with a Twist
These fun-filled nights include activities like scavenger hunts, crafts, guest speakers and a tour of the galleries, perfect for kids and families. They aim for visitors to take a glance at the museum's collection with a pop culture flair. The next few "Second Thursdays with a Twist" are April 11, May 9, and June 13. Click here for more information.
Late Nights
Every third Friday of each month, spend an evening at the DMA. The museum is open until 11 p.m. on these days. Activities include watching performances, readings, tours, family programs and film screenings. The recent Late Night on March 15 commended women artists and featured the exhibit: Berthe Morisot, Women Impressionist, and Women artists in Europe from the Monarchy to Modernism.
Open Studio
The studio at DMA is open the first and third Saturday and Sunday of every month for visitors to unleash their inner artists and enjoy creating art for free. From drawing to painting, sculpting, and crafting, there is a project for everyone. The projects change monthly, giving visitors a taste of different artistic techniques and styles.
Tours
From gallery talks to Saturday spotlight tours, tour groups, gallery guides, and mobile tours, there are plenty of ways to learn about DMA's 24,000-piece art collection. The smartphone tours feature hours of auditory and video commentary from artists and experts. The gallery guides are simple printable maps that guide the visitors around the museum. The Gallery Talks, Saturday Spotlight Tours and tour groups allow visitors to listen to an expert discuss a collection or piece. Click here to find out more about tour options.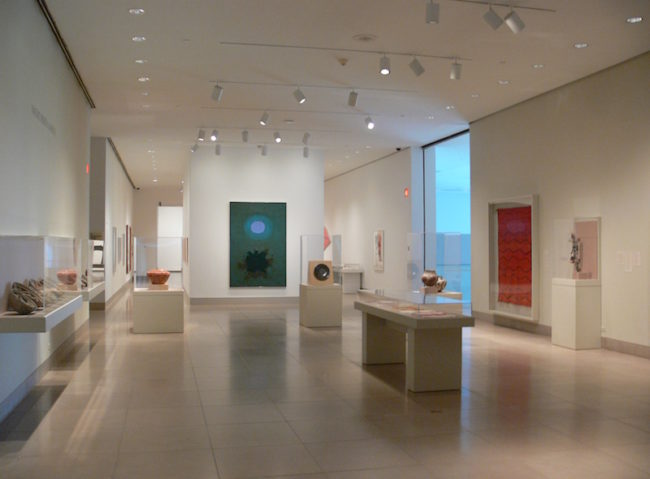 New Exhibits at the DMA
The DMA is constantly acquiring new collections and pieces that draw visitors from far and wide. In May 2015, the DMA acquired of the Rose-Asenbaum Collection, a 700-piece modern studio jewelry collection created by over 100 international artists from the 1960s to the end of the century. The DMA also recently acquired a pre-Columbian Maya vessel (A.D. 700–900), and "The Harp Lesson," a life-size painting of three women created in 1791 by Jean Antoine Théodore Giroust.
Dining at the DMA
Enjoy a delightful meal at the Socca Mediterranean Cafe, the DMA's Eagle Family Plaza or the DMA Cafe, located near the museum's north entrance. From authentic Mediterranean dishes to handcrafted sandwiches, cheeses, and regional wines, there is an excellent dining experience for you at the DMA.
The DMA's Museum Store
Browse an extensive collection of trinkets, souvenirs and collectible treasures symbolic of the museum's collection. Children's toys to jewelry, posters, prints and cards line every shelf. All proceeds help fund the exhibitions, programming and activities of the Dallas Museum of Art. Happy shopping!
Membership at the DMA
There are four levels, each with increasing benefits: Supporter, Ambassador, Advocate, and Contributor. Starting at the Supporter level ($100), the DMA offers free parking, tickets to special exhibitions, tickets to DMA Late Night, admission to Exhibition Previews and discounts at the gift shop and the Cafe. Click here to see the complete list of benefits for all four levels.