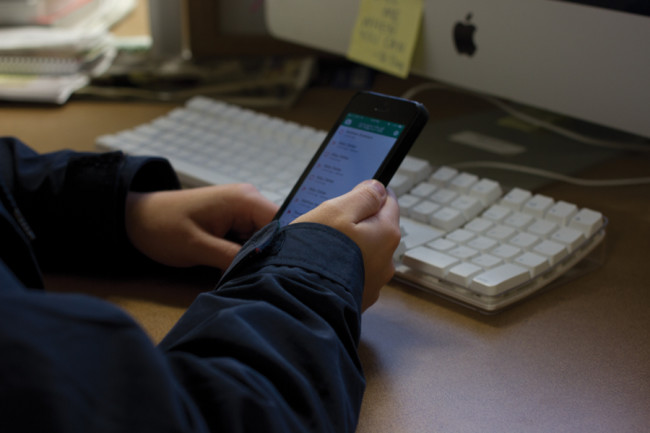 Snapchat — known as the outlet for selfies, embarrassing photos and immediate pixel updates of your day — can now add a new title to its skill set, marketing. Brands from the fashion world have been some of the first to increase their presence across social media platforms by using Snapchat as a marketing tool. Say goodbye to commercials and print advertisements, the latest fashion news will now be delivered in 10 seconds or less.
Fashion Designer Rebecca Minkoff was one of the first in the industry to utilize Snapchat. During fall 2013, Minkoff debuted looks from her Spring 2014 collection on the app. Minkoff Fans—Minkettes—simply added the handle "rebeccaminkoff" and were able to see Spring looks before they even hit the runway in New York. Minkoff placed her consumers at the top of the list this past fall and with New York Fashion Week Fall 2014 just two weeks away, Minkettes have their fingers crossed for another 10 second glimpse.
Not long after Minkoff debuted her collection Snapchat experienced internal changes. In October 2013, Snapchat released a new tool titled stories. Stories are snaps that can last up to 30 seconds and are available to view for 24 hours.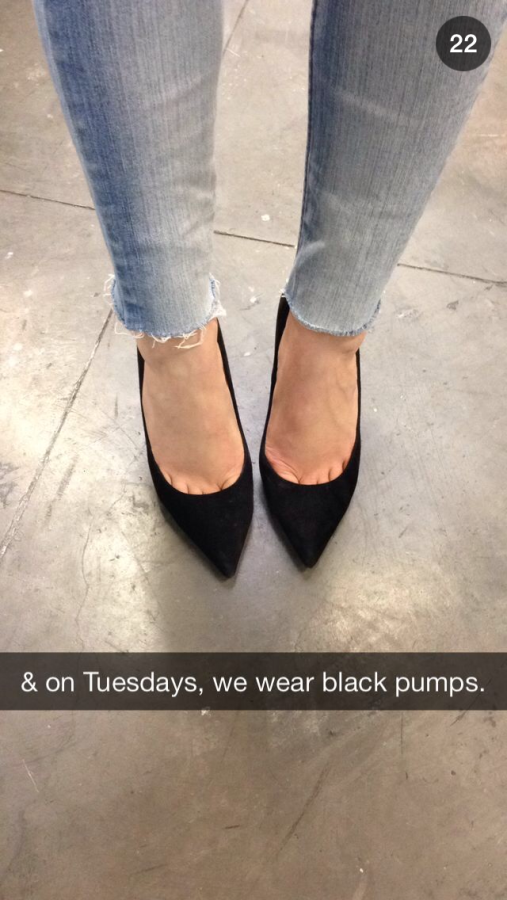 Clothing line Juicy Couture was the first to take advantage of Snapchat stories. In November the brand released their Spring 2014 campaign through a snapchat story. According to PR Couture, "the Juicy Couture Snapchat account instantly gained 1,000 friends who viewed the story."
When fashion brands use Snapchat they can connect with their consumers in a unique way. When a person thinks of the fashion industry images of "The Devil Wears Prada" come to mind and the glitz associated with it. Brands like Rebecca Minkoff and Juicy Couture are giving their consumers a peek inside the facade.
SMU senior and public relations intern Hannah Rittenberry explains the importance of brands digitally connecting.
"It is so important for not only businesses but communication firms to understand the importance of digital engagement," she said. "As we have seen so many times social media can make or break companies; for example, Arby's rose to the forefront of everyone's mind with their tweet about Pharrell's hat at the Grammys. It will be interesting to see if more brands incorporate Snapchat into their digital plan."
Other companies are using Snapchat to break down the barrier between brand and consumer. In August, popular online retailer, Nasty Gal announced their presence on Snapchat. Nasty Gal uses Snapchat to connect with their consumer on a more personal level. The founder Sophia Amoruso has been known to send out a selfie or two. Online fashion magazine, "Who What Wear," also snaps photos of day-to-day life. The team at "Who What Wear" encourages fans to snap back with answers to questions like, "Do you like the shoes on the right or left?" and "Should we Instagram this photo?" Most recently they snapped a before and after story on an office makeover. Although, "Who What Wear" does not sell anything this fashion oriented company understands the importance of connecting with the consumer, in their case the reader.
Digital communications continues to grow everyday. SMU even has a class dedicated to learning the best practices taught by Professor Steve Lee. Professor Lee has students stay connected on the latest digital trends to be best equipped for work after graduation. He says that everything will continue to go digital.
If current trends continue, the number of fashion brands on Snapchat will only grow. Students should be sure to add their favorite brands before New York Fashion Week begins on Feb. 8. Perhaps even Anna Wintour might send out a selfie from the front row.