College students have a million things on their minds from exams to football games to formal events. It almost seems impossible to have enough free time to go to the grocery store and get necessities to make it through the week. Some college students, athletes or those involved in extracurriculars, seem to have an even more challenging experience. Lauren Thompson, an SMU junior, believes that overnight shipping is a lifesaver and that it is becoming the new normal.
"I needed a pair of heels for a formal I had near the end of the semester last year," Thompson said. "I was really busy with exams and other events so I knew I wouldn't have time to go to the mall."
Thompson ordered her heels from Nordstrom and had them delivered overnight just in time for her formal. They fit her perfectly and since then she has continued ordering products online—with overnight shipping.
The Wall Street Journal reported that UPS had a 30% quarterly surge in next-day air shipping volumes back in July of 2019. Online retailers use the delivery giant's planes to get packages to homes faster, a trend that is just continuing to get more and more popular.
"Ordering online is convenient," Maha Razi, an SMU junior said. "Maybe the store won't have the exact same things that they do online so actually driving to a store is a waste of time."
Along with convenience, there is another factor that plays an important role in the rise of online ordering and speed shipping: cocooning.
"Consumers are scared of this unreliable and unpredictable world," Judy Foxman, SMU senior lecturer of marketing said. "They are cocooning in their homes, and ordering products online is a big part of that. They don't have to physically go out to the store to buy something."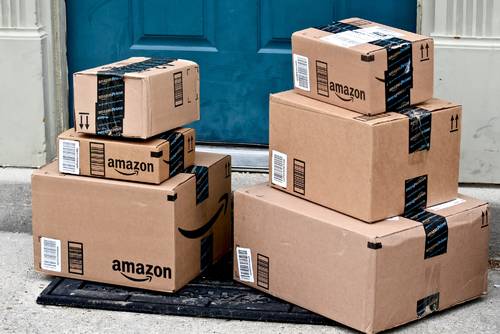 More than half of U.S. households are Amazon Prime Members according to eMarketer. The firm estimates that Prime memberships will continue to increase each year in the upcoming years.
"Our generation procrastinates and need things fast since we wait too long," Sara Kathryn Hatcher, an SMU junior said. "Also, we are lazy and since expedited shipping is so widely an option, we expect it as the norm."
Amazon Prime is a paid subscription service that gives members access to services that would cost extra or not be available to the typical Amazon customer or online shoppers in general. This includes free 2-day delivery, sometimes free same-day or even free 2-hour shipping.
"Amazon has kind of spoiled us," Razi said. "Because of Amazon's fast delivery, people are used to waiting the last minute to order things they need."
Due to Amazon's success, online retailers now know that to stay competitive with the online giant they have to offer rapid shipping.
"Several factors have contributed to this [trend]," Milica Mormann, SMU professor of marketing said. "Technological advancements allow companies to coordinate quick deliveries and companies are using this as a competitive advantage, increasing consumer expectations for better and faster service."
Overnight shipping is common for many online stores—for a price. Brands such as Nike, Adidas, Express, Revolve, Nordstrom and Zara are a few examples. Prices for this expedited shipping for these stores range between $10 and $50.
The Business Insider reported that a quarter of shoppers would abandon a cart online if next-day shipping was not available, indicating that customers increasingly expect short delivery times.
"In some cases, consumers pay high prices for a product so they expect free shipping," said Mormann. "In other cases, they get great deals so they don't mind paying extra for shipping. Every company has to perform market research to understand how much their customers are willing to pay, when, and why."
Annabelle Corcoran, a swimmer at SMU, was willing pay the price for something she needed right away.
"I was going to a swim meet and my bathing suit ripped at practice the day before," Corcoran said. "I needed it to swim so I ordered a new one off of the Speedo website. The swimsuit was like $80 and overnight shipping was almost half of the price of the swimsuit. $30 if I remember correctly."
Although ordering online can be convenient, brick and mortar stores will not be going away.
"For certain purchases, consumers may still prefer a store, like when trying on a dress or buying a TV," Mormann said. "But for many purchases [consumers] put a premium on convenience – who wants to go to a store and carry toilet paper back home, or why go to the store to pick up a light bulb when you can order them quickly."
Ordering products online can cut out the time it takes to drive to a store, look for a specific product and drive back, which can be helpful for those who are constantly running around. Thompson was able to get exactly what she needed, when she needed it, all thanks to overnight shipping. She was able to have a great time at her formal, dancing and taking photos all night. As an extra bonus, her heels did not even bother her one bit.