2 – The SMU men's golf team took home second place at the American Athletic Conference Championships on Monday. The championships held at Black Diamond Ranch in Lecanto, Fla. saw record breaking numbers from the team and SMU's top golfer Bryson DeChambeau. DeChambeau set a tournament record with an 8-under 64 on Monday, rising from 11th to second on the leaderboard at 9-under overall. DeChambeau, the 2014 event medalist, wound up just two strokes off the lead of USF's Ryan Fricker.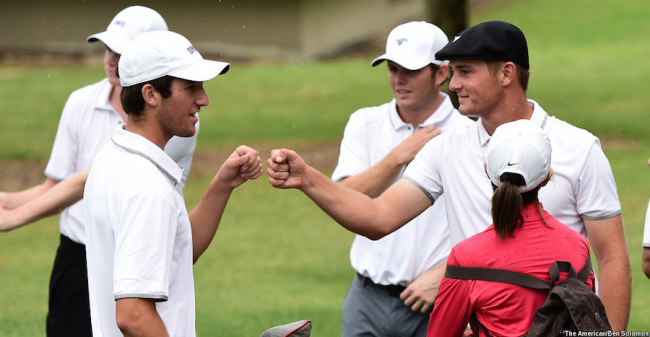 3 – The SMU Varsity 8+ crew team clocked a 7:01.1 time to defeat Central Oklahoma and Alabama in its final race on White Rock Lake for the 2015 season. The win over UCO and Alabama was the Mustangs' third home win in four meets this season. In the second Varsity 8+ race, Alabama outpaced all other crews, crossing the finish line in 7:06.4. SMU trailed in second place posting a time of 7:14.52, and UCO was third at 7:24.0. The Mustangs are now on a three week hiatus from competition before they travel to West Windsor, N.J. for the 2015 American Athletic Conference Championship.
5 – The SMU women's soccer team finished off their 2015 spring season with a 5-0 win over Abilene Christian on Saturday. The Mustangs ended the season with a 4-1 record, outscoring their opponents 12-2. The lady Mustangs scored the game's five goals from four different players including two tallies for Lissi Lonsberry, one for Claire Oates, one for Lauren Guerra, and one for Vanessa Valadez, who recently returned to the field from an ACL injury.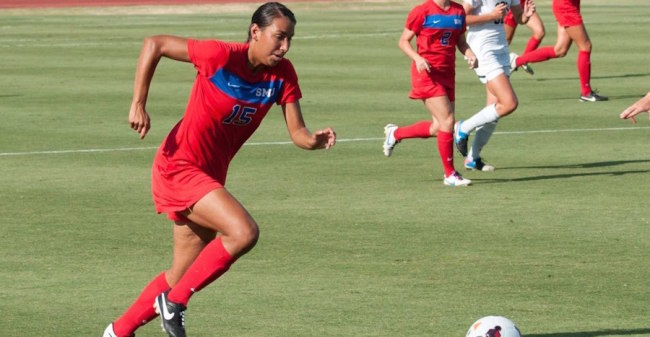 8 – The women's golf team posted a score of 12-over at the 54-hole AAC Championships. The lady Mustangs were eight strokes behind first place UCF to take second. Junior Jenny Haglund took second overall individually, almost repeating as the AAC champion. Haglund was tied for the lead on the final round but fell in a one-hole playoff to UCF's Monifa Sealy for runner-up honors.
Alexandra Rossi also posted a score in the top 10 at number eight, with a 77 on the final round for an overall score of two-over. Rossi had five birdies on the day to bring her total for the tournament to 12, the second most of the event. The NCAA Women's Golf Selection Committee announced Monday that the team was selected to compete in the 2015 NCAA Regional in St. George, Utah May 7-9.