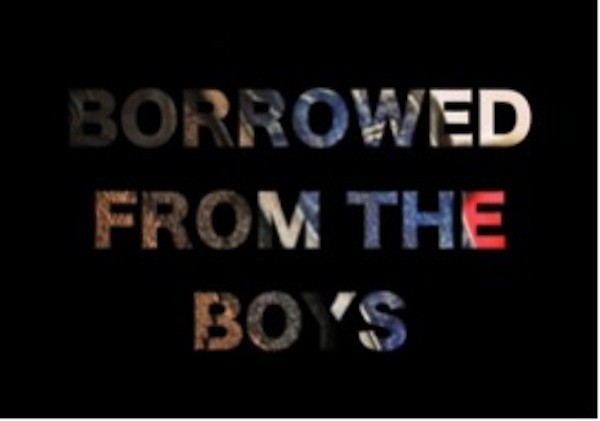 SMU sophomore Marisol Leiva isn't usually one to borrow from the boys.
"What comes to mind when I think of menswear for women isn't really my style, but I didn't really consider that a blazer or leather jacket were originally designed only for men," Leiva said.
It's true: women's style has been influenced over the decades by traditional menswear as designers have adapted during war times and cultural shifts to make clothing that is both feminine and fierce.
Before World War I, Paris led the world of fashion. According to The Guardian's Lauren Cochrane, things shifted due to the struggles of the war and the lack of communication between the United States and Europe, and New York emerged as a fashion leader with new designs based on femininity and practicality. Due to the men heading off to war, women and girls were forced to take over their jobs by performing as administrators, drivers, nurses and farmers. Many of their jobs required uniforms that required them to wear pants.
Coco Chanel popularized women wearing pants by often dressing in her boyfriend's suits. She began to design pants for women in the early 20th century.
Yves Saint Laurent was also considered one of the biggest contributors to the trend by introducing a line of dinner jackets with trousers in the 1960s, according to SMU fashion media professor Chelsea Bell.
"I think the biggest thing we see today that is borrowed from the boys are the presence of men's suiting fabrics in women's wear and the boyfriend jean and button-down shirts," Bell said.
The creative use of fabrics was revolutionary and put Yves Saint Laurent on the map as a forward-thinking designer.
Women wearing trousers was still taboo in the 1960s, so when it came down from high fashion and was presented with elegance, it was a big step forward for fashion and women. Yves Saint Laurent was, by far, the biggest influencer.
In the 1980s, the power suit emerged, which was a women's suit adapted from menswear styles. This time, it included a skirt.
"The style was influenced by the women's rights movement and the push for gender equality in the workplace," Bell said.
The trend has popped up today on the red carpet.
"So many celebrities from Kendall Jenner to Rihanna to Angelina Jolie have rocked menswear styles on the red carpet and wowed us all," SMU sophomore style watcher Haley Duncan said.
Another garment that's been popularized for women is the leather jacket. According to E! Style, the leather jacket was originally designed as a protective outer layer for German fighter pilots. In the late 1920s, Irving Schott designed the first motorcycle jacket for Harley Davidson called the "Perfecto."
In the 1930s and 1940s, leather jackets were considered a standard flight jacket. In the 1960s, Yves Saint Laurent designed a motorcycle jacket in an alligator skin that glamorized them, but it was during the 1970s and 1980s that jackets were popularized and geared toward both men and women as part of the punk rock movement.
Today, the leather jacket has found its place in high fashion with designers like Rick Owens and Balenciaga. Leather jackets can pass as casual or formal wear, and definitely show that they can be classified as a unisex piece.
"Menswear and androgynous clothing has been on the rise the past few years, but the trend is rooted in classic silhouettes that have been around for decades," NorthPark Center Assistant Manager of Public Relations Shelby Foster said. "Sharp blazers, crisp white shirts, and a great oxford flat are all items that have now become staples in many women's wardrobes."
Foster, an SMU graduate, believes that the trend is here to stay.
"It's proven its popularity over the last few seasons and has earned the status of classic, must-have staples that work well with many personal styles and also, other trends," Foster said.