Can't decide when to stick to a wardrobe budget and when to be extravagant? Here are some tips on when to treat yourself versus when to conserve the cash.
Splurge Worthy Items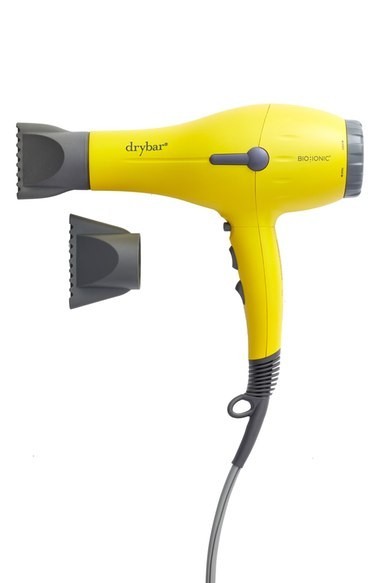 A leather jacket – Question: When are leather jackets not in style? They are a basic wardrobe necessity that you will have and wear "until death do you part," so why not splurge a little? Scoop NYC has a great selection of leather jackets, plus you can shop them in-store at its Highland Park Village location.
A hair dryer – There's not much that makes you feel more #flawless than a good blowout. And with the right tools, your favorite hair dry bar can be in your very own bathroom. Check out Drybar's 'Buttercup' Blow Dryer for one of the many great hair dryer options out there.
A basic heel – A good and comfortable pair of heels is hard to find, so once you find "the ones," you never want to give them up. Treat your feet with a pair of pumps that will go the extra mile, because they'll last the extra mile. Stuart Weitzman's heels are worth the cost because their styles are both classic and comfy.
Not So Splurge Worthy Items
Trends – Some outfits you just want for the now, and not for the long haul. If you can't see this item in your life in five years, then don't spend the big bucks. Sites like ASOS, Hello Molly and Tobi are perfect for reasonable, trendy clothes. Zara and Topshop are also great stores if you're more of a "try it before you buy it" type of person.
A daily face moisturizer with SPF – Most fashionistas are firm believers in drugstore brands. Cetaphil, Neutrogena, Aquaphor and CeraVe are all household brands to love and trust. Try CeraVe Facial Lotion with SPF 30 every morning for a smooth, protective finish. Protecting your skin should be a top priority, and luckily it doesn't have to cost top dollar.
Makeup brushes – Most students like to mix up makeup brands, using an eyeliner from here and a bronzer from there. There's no need to buy expensive makeup brushes when there are plenty of high-quality, low budget brushes on the market. Stop by any Sephora for a wide selection of reasonably priced makeup brushes.
When living on a college budget, it can be hard to decide where to spend your money. Essentially, try to splurge on long-term items and save on less promising or more frequent purchases. And don't forget to always keep your student ID on hand, because you never know when a student discount will be an option.