To most people, September marks the beginning of cooler weather, wearing socks and closed-toed shoes and ordering hot Starbucks drinks throughout the day. But for fashion lovers, September signifies the biggest Vogue edition of the year and the beginning of fashion month. Designers worldwide showcase their Spring 2018 collections, starting with New York, London, Milan and ending with Paris. New York Fashion Week takes place Sept. 7-13. Although many designers showcase beautiful Spring 2018 collections, some collections stand out. Here are my top fashion show choices of New York Fashion Week.
Alexander Wang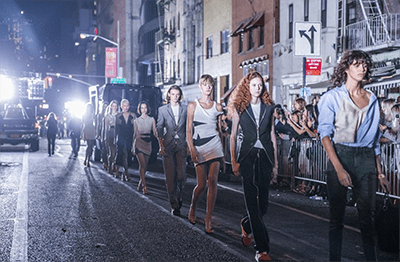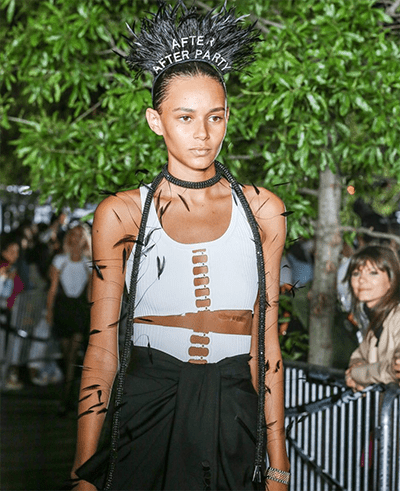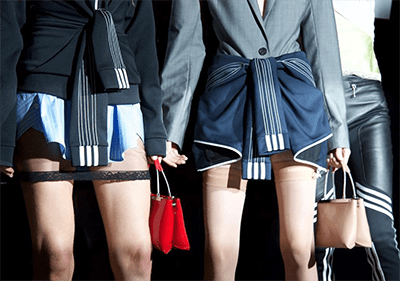 Wang took the concept of constantly moving fashion trends to a new level. Wang put his collection and models on a bus and brought the fashion show to the streets of New York. He had two stops: Lafayette and the Center Streets in Manhattan. The collection and the show itself was a sight for sore eyes. Wang's guerrilla fashion show exemplifies that the traditional ways of red-carpet, long runway shows are not the only option for designers and do not always leave the most memorable impression. For Spring 2018, Wang's show featured minimal colors including grey, white, blue, black and khaki. His silhouettes mixed form-fitting dresses and tops to over sized dresses and non-traditional pant suits. Lace and leather detailing, athleisure wear pieces and two-sided garments are key staples of the collection. Wang's collection gives a sense of both disarray and glamour. It was as if this was the party everyone wants to be invited to.
Diane von Furstenberg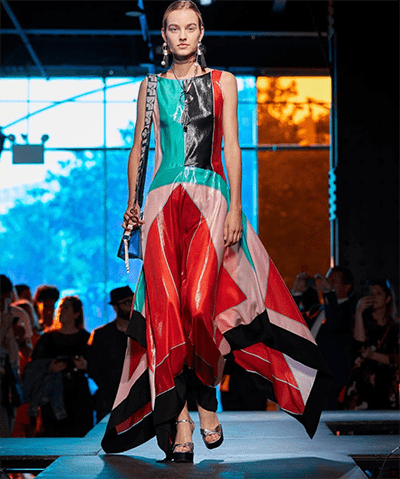 Diane von Furstenberg never disappoints. Her Spring 2018 woman is ready to take on the unexpected weather, be it rain, shine or anything in between. Furstenberg's collection included an array of colors, patterns, silhouettes and fabrics — seeing her collection was can be compared to witnessing a walking, living, garden party. Models were adorned in bright floral patterns, stripes, fringe and color-blocked pieces. Silhouettes included long, form-fitting dresses, high-wast pants with cinched waists, loose pantsuits, low-necklines and free-flowing dresses and skirts — the '70s are back with a 21st-century twist.
Zimmermann
If Diane von Furstenburg's collection was a garden party, Zimmermann's collection was the royal garden. The exaggerated shoulders, high necklines and lace detailing on his pieces were reminiscent of a medieval style of dressing with a modern twist. She featured a mix of high and low hemlines, high necklines, low necklines and necklines that don't necessarily exist with off-the-shoulder tops, exaggerated arms and exaggerated shoulders. Some of her pieces were also reminiscent of a torero-style outfit. Zimmerman's Spring 2018 woman is ready to take on the streets of Italy and Spain with style, grace and strength and will definitely be noticed.
Lela Rose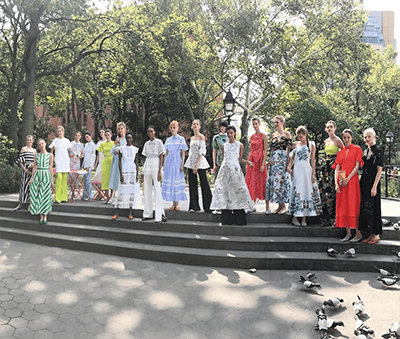 Lela Rose also took on the non-traditional fashion show method and debuted her collection on Washington Square with with a gourmet hot dog stand and cookie cart. Silhouette colors included lime yellow, dark green, bright orange, navy, white and a touch of violet. Ruffled sleeves, tops, bow-ties, cinched waists and long hemlines are just a few of this collection's trends. Some of Rose's pieces resembled that of Dior's New Look, with cinched waists and wide skirts. If presented on a runway, this fashion show probably would not have made the list of top fashion shows this week. The clothes are beautiful but contemporary and definitely applicable to the everyday woman. The way in which the collection was presented speaks volumes — this collection is for all women, whether she is on her way to a business meeting and stops to buy a hot dog on the way or is picking up her children from daycare and stops to pick up cookies.
Marc Jacobs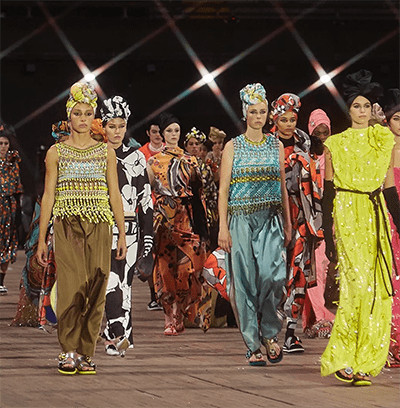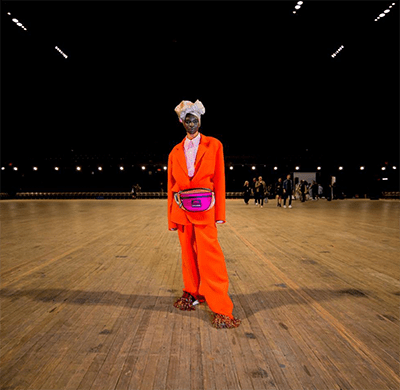 The man that made it trendy to wear pajama-style pants as daywear brought colorful and color-blocked patterns, oversized silhouettes, feathers, sequences, jeweled sandals, thigh-high boots and colorfully patterned turbans to his Spring 2018 RTW collection. The Marc Jacobs show was completely silent until the very end when the models came out for their final walk — the theme song of the 1981 French film Diva then filled the room. Marc Jacobs came out and took his bow in a black button down shirt and black and white patterned pants to match. The absent of music throughout the show gives the viewer a sense of high appreciation for the collection. The collection is fun, loud and gives a sense of freedom; MJ's Spring 2018 woman is ready to face all that weather or life may throw at her with a sense of humor and vivaciousness.
"It's our twisted reinterpretation of what we see in the street… somewhere." – @TheMarcJacobs #MJSS18 pic.twitter.com/pyhuPFvQsR

— Marc Jacobs (@marcjacobs) September 14, 2017