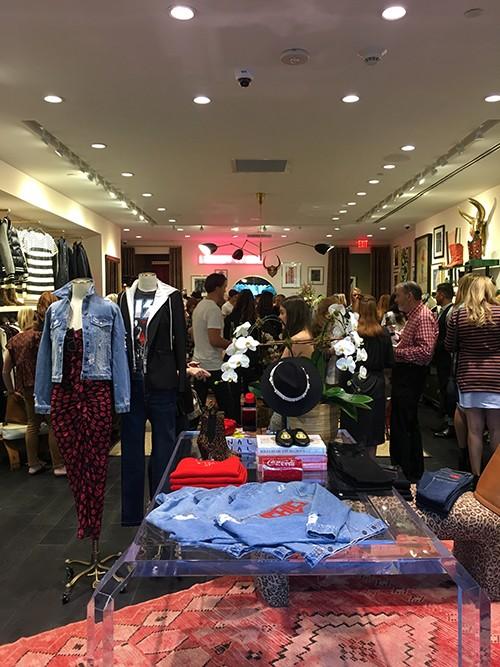 Veronica Beard, a fairly new brand to the fashion scene and particularly to Dallas' acclaimed Highland Park Village, hosted a grand opening party Oct. 11 to celebrate its presence in Dallas. The store officially opened earlier this season in August. The night was filled with cocktails and tacos by taco truck La Botana and presented a evening shopping opportunity for customers. The founders, Veronica Miele Beard and Veronica Swanson Beard, even made a personal appearance.
https://www.instagram.com/p/BaC4Ml7nfkI/?hl=en&taken-by=hp_village
The Beards are sister in laws and founded Veronica Beard Fall 2010 with their signature Dickey Jacket, according to their website. The brand is an "elevated American sportswear brand that strikes the balance between classic and cool." Including signature items such as jackets, jeans and on-trend items such as floral prints, shearling and conversational pieces, the brand proves to have the perfect mixture between "classic and cool."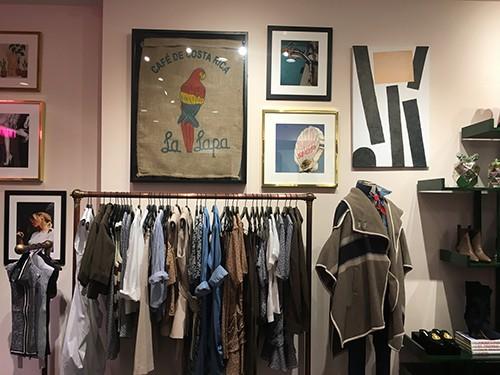 Veronica Beard is sold at various boutiques and departments stores throughout the nation, including Neiman Marcus, Nordstrom and Intermix and also has a presence internationally, including France, Canada, even Egypt. However, the Dallas Highland Park Village location is one of three stand alone stores; the other two are both in New York City.
Several guests were impressed with the brand and the decor of the store. Guest Jada Fisher spotted a few key items she was coveting.
"The accessories are really cute, I love the bags and some of the fun ones, like the pills and the Coke cans are my favorite," Fisher said.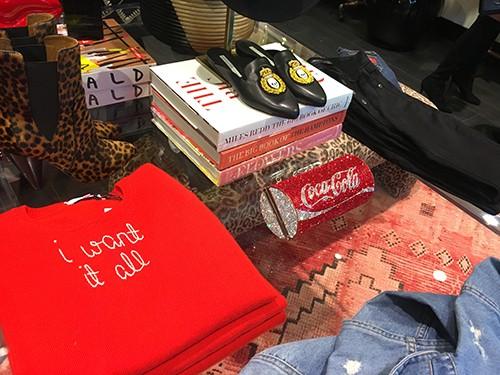 Her friend Akia Francisco was more a fan of the clothing pieces.
"I am a sucker for dresses and I really like that sequined dress over there, the striped one. And I like all the dresses that everyone is modeling around. Really fun patterns," Francisco said.
Highland Park Village had Dallas-based blogger Lauren Johnson was asked by Highland Park Village to take over the Veronica Beard Instagram for the night. She, like Fisher and Francisco adored the store's decor, and especially enjoyed seeing Texas touches.
"I love how they have really eclectic artwork on the walls and they threw in a few pairs of Cowboy boots for a little Texas flair and the rugs — it's just a really beautiful store." Johnson said. It also didn't take long before Johnson discovered her favorite clothing item.
"When I first walked in I saw that shearling jacket and I'm just absolutely in love with that. The leopard print boots are gorgeous and, of course, the blazers."
Check out the decor, clothes and become enraptured with the Veronica Beard store. Hours are Monday – Saturday 10 a.m. – 6 pm. and Sunday 12 p.m. – 5 p.m.