Neiman Marcus at NorthPark Center hosted the Indie Beauty Expo Friday, Oct. 20 and Saturday, Oct. 21 to showcase independent and talented beauty founders. "IBE was founded to support the growth and success of indie brands and the entrepreneurs behind them" by Jillian Wright and Nader Naeymi-Rad according to its website. Showcased products included beauty, skincare and oral hygiene care.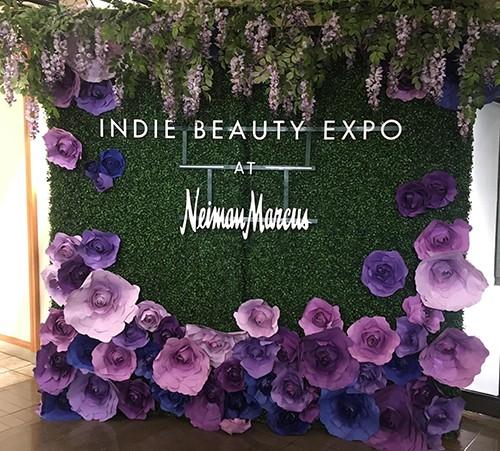 Each participating brand had its own platform inside and outside the beauty department at Neiman Marcus, and attendees had the opportunity to meet the founders themselves. Fifteen brands were selected for the Indie Beauty Expo at Neiman Marcus, including: Ayuna, Beneath Your Mask, Circcell, Ellis Faas, Girl Undiscovered, Joséphine, Le Prunier, Lük Beauty Food, Luxe Botanics, Mahalo Skin Care, Planted in Beauty, Pour Moi, Ranavat Botanics, Sappho New Paradigm and Swiss Smile. The brands put health and wellness and the forefront of their mission while offering attractive and coveted cosmetic, skincare and oral hygiene products. All brands have unique stories behind their founding.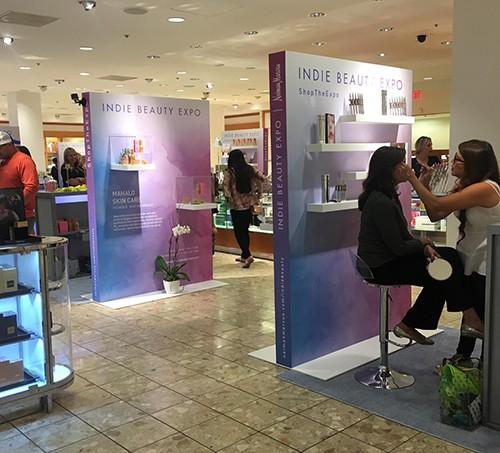 Shlolayide Otugalu, owner and chief glam officer of Joséphine cosmetics, explained the purpose behind The Indie Beauty Expo.
"The Indie Beauty Expo is an expo that brings together independent beauty brands to showcase their products consumers, media, buyers, press, and they do traveling shows in some of the biggest cities in the U.S," Otugalu said.
Neiman Marcus Dallas was one of many Indie Beauty Expo stops.
"LA, Dallas, New York… they are always adding new cities to their roster," Otugalu said. "This partnership is with Neiman Marcus where they are bringing their top 15 brands from their expos to Neiman Marcus to allow the brand founders to present their best products to the Neiman Marcus customer."
Otugalu specializes in eco-friendly makeup. Her products range from liquid lipsticks, shimmer sets, lipsticks, lip and cheek stains, facial oils and serums.
"I manufacture organic makeup and organic skincare that is glamorously health," Otugalu said.
https://www.instagram.com/p/Barfp-UFbOy/?hl=en&taken-by=josephinecosmeticsOtugalu also focuses on women empowerment. "We believe beauty is measured not by society's standards but by the woman herself," according to the Joséphine website. Products range from $28-$150.
Ayuna, another brand featured at the beauty expo, offers all-natural and organic ingredients free from pesticide and herbicide. They are also cruelty-free and vegan-friendly, according to Ayuna's website. Begoña Sanjuan and Isabel Ramos focus on simple beauty and aging well. Products range from $38-$240.
Beneath Your Mask was founded by Dana Jackson following her struggle with a severe form of lupus. She is now dedicated to offering healing skin, hair and body products that are of the "highest quality, most potent, non-toxic, all natural, organic, vegan.. that actually work to hydrate the skin," according to the website. Popular products include a body scrub, a healing whipped cream soufflé, skin and hair serums, mask treatments, clarifying face mask, and even a mask treatment brush. Products range from $20-$100.
Learn more about the brands and their stories at indiebeautyexpo.com/shoptheexpo/ and shop the brands on neimanmarcus.com.