Aminé shot into the spotlight last year with his catchy, flirty and fun hit single "Caroline." In July, his album "Good For You" provided infectious song after song.
When he opened his set at Trees Nov. 4 with "Baba," the crowd lost it.
For such a relatively new artist, the adoration of his fans was rabid. Boys in banana suits pushed their way to the front, seeking the attention of an artist who calls himself the "banana boy" and makes a name for himself from his bright-yellow apparel.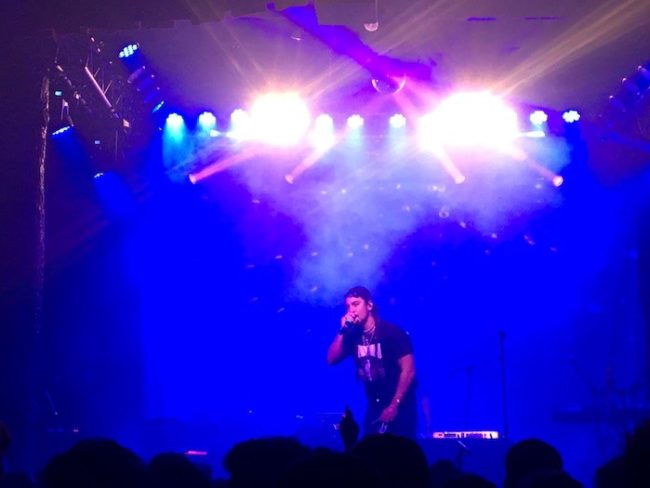 His opener, Towkio, built some of this energy with his own bangers like "Hot Sh*t" or his song "Juke Jam" with Chance the Rapper (Chance was not present).
Aminé packed in favorites like "Veggies" and "Heebiejeebies" into his set while surprising the audience with a "No Scrubs/Gold Digger" remix as a throwback to many of his fans' childhoods.
https://www.instagram.com/p/BbF1JvUHC0Z/
While some of his younger fans may lack some concert etiquette, they made up for it with their sheer enthusiasm as the crowd jumped to each song — standing wasn't an option.
Aminé's kindness was on full display throughout his performance. He wove in affirmations between songs — "When I say 'I'm beautiful,' you say 'I know!'" — and emphasized the feel-good message.
To close his set, Aminé took a different route: instead of a crescendo to his pumped-up hit "Caroline," he stripped the song down to an a capella version. But, seconds after a fake farewell, he popped back on stage for a second rendition of "Spice Girl," leaving the crowd breathless.