By Anne Chandler Young
In spirit of the Christmas season, The Akola Project has opened a pop-up shop at NorthPark Center. The partnership with NorthPark Center gave Akola the opportunity to employ around 15 Akola women from Dallas to learn about retail and customer service.
Akola is a nonprofit jewelry brand founded by SMU graduate Brittany Merrill Underwood in 2007. The brand trains and employs women to handcraft high-end jewelry. Akola offers jewelry-crafting jobs that provide living wages to women in Uganda. The iconic paper beads are hand-rolled by women in Uganda and take about 10 minutes per bead to make.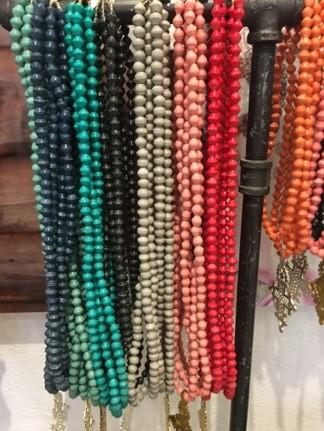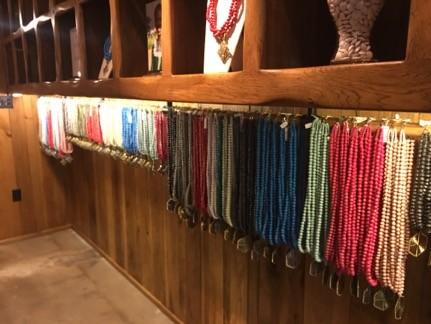 Recently, Akola has expanded to empower women in the Dallas area who were incarcerated or are sex trafficking survivors. Akola has employed over 500 women, allowing them to better support their families. Women working to change their story carefully craft each piece of jewelry found in the pop-up shop.
The gorgeous jewelry is created with entirely ethically sourced materials, providing just another reason to visit the pop-up shop at NorthPark Center or the flagship store in Snider Plaza for holiday shopping. A mixture of horn, leather, bone and glistening gemstones fill the displays in both locations.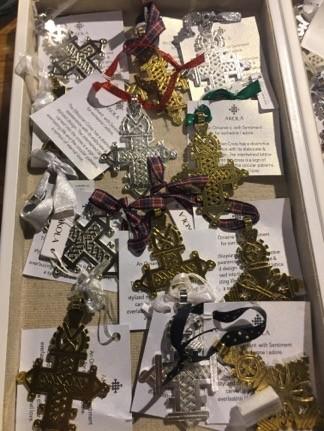 There is no greater way to spread holiday cheer than giving back. One hundred percent of Akola profits are reinvested in the mission to help these women transform their families and communities.
Akola's new pop-up shop will only be open until the end of December. The pop-up shop is located on level one near the Nike Store.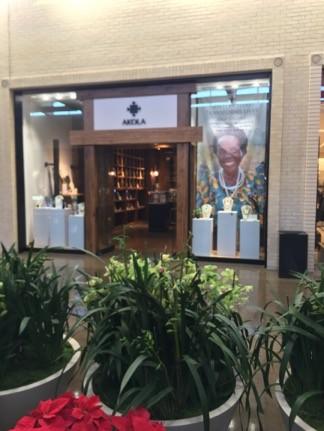 For news and updates on Akola's newest collections, check out its Instagram @akolajewelry.
Anne Chandler Young is a senior majoring in Communications at SMU.