Most 20-year-old college students aren't planning their next shipment from Switzerland, but successful entrepreneur Brandon Cohanim has more than just an exam on his mind. He's thinking about his next fish shipment for the restaurant he owns, he's checking in with his over a dozen employees, and, oh yeah, he's trying to get through college.
.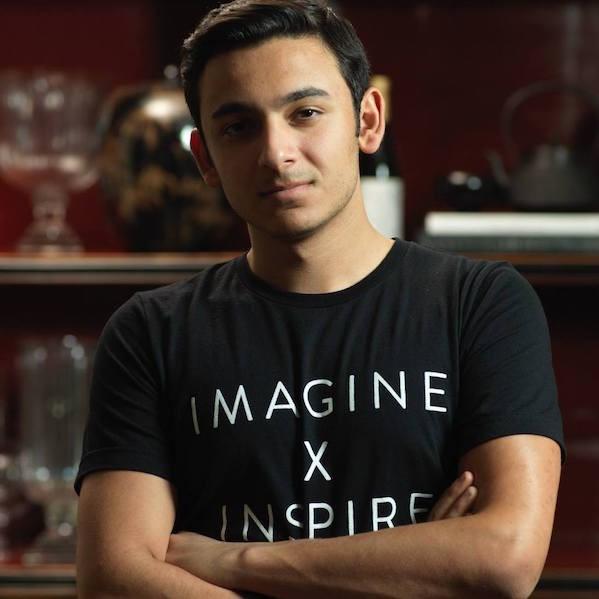 Cohanim is a casual guy from Los Angeles. He keeps the wardrobe of a millennial entrepreneur – mostly black and not a lot of name brands.
Cohanim moved to Dallas in 2015 to start his first semester at Southern Methodist University. At that point, he was completely unaware that a year later he would be diving into his professional career. Currently a junior at SMU, Cohanim owns and manages Pok The Raw Bar in West Village, a staple restaurant for most Uptown Dallas residences.
His childhood was filled with traveling. Then, in high school he landed an internship at the SLS Hotel in Beverly Hills, a trendy, boutique style, luxury hotel. These experiences inspired Cohanim to open up a restaurant.
Cohanim said he loved working at the hotel, but he especially enjoyed working in food and beverage.
"I started paying attention to restaurants and trends and concepts and they began to really interest me," Cohanim said. So when it came time to apply to colleges Cohanim kept these passions in mind.
"I was looking at growing cities, and I really liked Dallas because it is one of those cities. Then I loved the campus at SMU, I got a great feeling from the second I walked on it," Cohanim said.
Cohanim received pre-admission to the Cox School of Business, but recently decided to switch majors to Advertising. He made this choice because of his love for branding and creating products.
"I wanted to take creative classes with professors who would make me think about things differently and be around students who are creative," Cohanim said.
While creativity is his passion, Cohanim has had to learn more practical skills, such as time management, to juggle being both a successful student and an entrepreneur. For him, a routine is necessary.
Cohanim's day starts around 8 a.m. with him attending his two classes. After class he has a break for a few hours, which he uses as an opportunity to study, usually at Fondren Library. Then Cohanim turns into business mode and heads to Pok to make sure everything is getting set up properly.
Cohanim admitted that every day is a learning experience, with some struggles being harder than others.
"It wasn't easy to get everyone to respect me. Almost every single person here is older than me, but they all love me as a boss and a friend," Cohanim said.
Samantha Cohen met Cohanim through a mutual friend their freshman year at SMU, and became a close friend of his. Cohen was able to watch Cohanim turn his dreams into a reality.
"It's amazing to see someone our age accomplish so much, and have the passion and drive to co-create a business," Cohen said.
It is this drive that Cohanim believes is essential to being successful.
"I'm ambitious, I'm passionate," Cohanim said. "I love what I do, and I work hard. I push myself."