"Ad Astra" sets the stage for a near futuristic world, along with hi-tech airports on the moon and underground bases on Mars. Humans have achieved what has previously been impossible: deep space travel ("Ad Astra" means "to the stars" in Latin, after all). On top of that, recent nuclear power surges terrorize the fragile order of the solar system.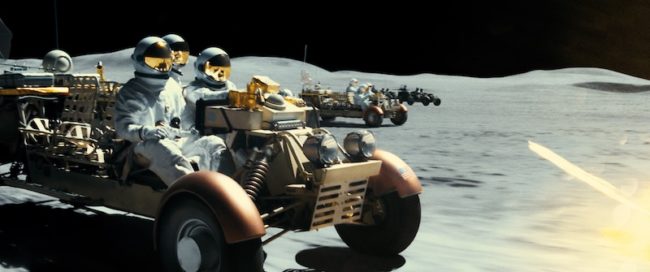 Enter Brad Pitt as resigned, loner astronaut Roy McBride, plagued by the repression of his emotions, a missing dad, and a whole universe ahead of him.
Pitt, famous for his magazine-worthy good looks and wide repertoire of acting credits, including "Fight Club," "Ocean's Eleven," "Moneyball," and most recently, "Once Upon A Time…In Hollywood," takes his next big-screen step as a stoic astronaut who journeys into deep space on a top-secret mission.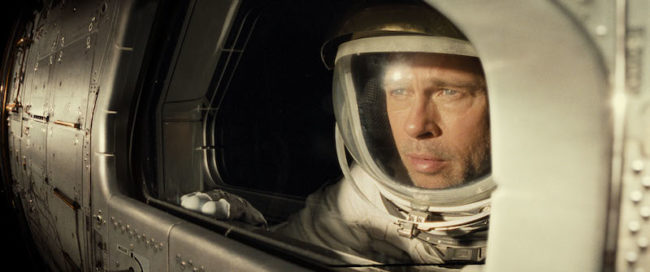 McBride (Pitt) is tasked by the government to track down his father, Clifford McBride (Tommy Lee Jones), the heroic head astronaut who lead the Lima Project 30 years earlier. The Lima Project was Earth's first expedition to deep space, but sixteen years into that mission, everyone – including McBride Sr. – disappeared without a trace. With the help of Thomas Pruitt (Donald Sutherland), Roy must travel to Neptune to find out what really happened to everyone on the Project – and if they are even still alive. However, no successful astronaut gets by that easily. The area around Neptune happens to be where the power surges are originating from. Fantastic.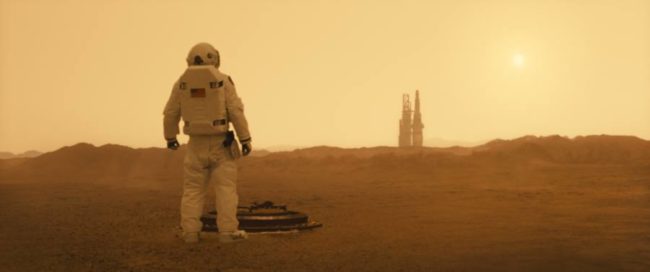 Ultimately, the government needs Roy to help find Clifford because of the possibility that Roy could prompt him to respond to them. Yet, Roy has left his old child-like self behind, and severed any emotional ties to his father, and really, everyone else. The beginning scene of the movie is interspersed with footage of Roy's wife, Eve (Liv Tyler), walking out on him. Roy comes off as too distant and numb to the world around him, so much so that he does not even want to be touched. Most of the movie's emotion lies here in Roy's psychological struggles, which is what I found ultra-compelling. Pitt's acting is stellar; the way he portrays Roy's building anxiety throughout the space journey to his authentic climax when trying to communicate to Clifford felt realistic and added just the right amount of dramatic flair. In this way, the movie becomes more in tune to the fact that McBride's struggles, while externally charged, lie within his own psyche, longing for closure.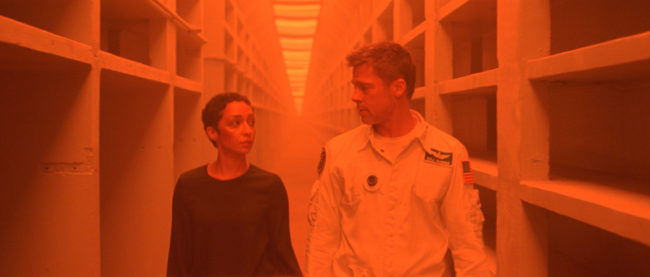 The film's effects and breathtaking space landscapes kept me on my toes, while high action sequences of rovers battling on the moon, carnivorous baboon fights, and spacecraft explosions made me feel like I was experiencing the journey right alongside Pitt. Even Roy's continued voice overs added a depth to his character – one that gave the audience special permission to get a look inside McBride's head while everything else happened around him.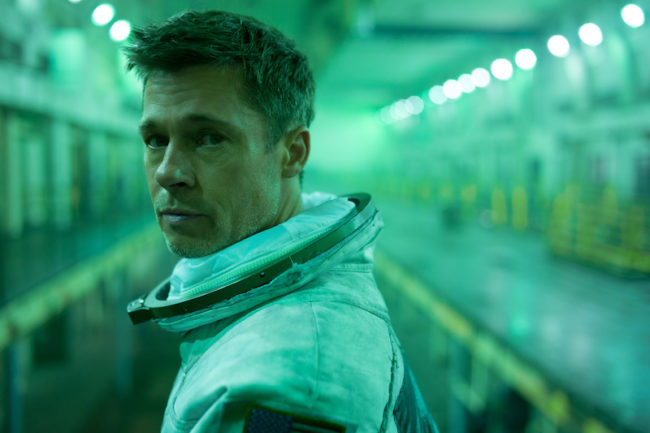 So, "Ad Astra" may not be some crazy movie about the discovery of extraterrestrials and our inevitable human connection with them. But, "Ad Astra" is a movie about one man's journey into deep space to discover more about his father and himself, which makes for one entertaining and wild ride through the cosmos.
"Ad Astra" hits theaters on September 20.