Lewis Capaldi. His hit "Someone You Loved" spent 7 weeks at #1 at the UK Singles Chart, one of the longest reigns of any song in the UK Singles Chart history. And we got to ask him about it.
If you look him up and find his smash hit's music video, you might, like me, be impressed with his powerhouse vocals. You might find yourself getting emotional and even shedding a tear at the raw emotion in the song and the simple yet moving video concept. And with the sound of his singing voice, you might, like me, make him out to be a very serious, broody person.
But then you follow him on social media. And you almost wonder if it's the same guy.
On Spotify, he's the guy who makes you cry. On Instagram and Twitter, he's the guy who makes you laugh.
giddy up pic.twitter.com/XlMeKLZagW

— Lewis Capaldi (@LewisCapaldi) September 11, 2019
Shortly after he posted a great little video of him dancing like a fool to Kacey Musgraves' High Horse, I got him on the phone. He was just as fun to talk to as he was to watch on social media.
Capaldi was gearing up for a gig in 40 minutes. "I'm in a place called Baden-Baden. In Germany. It's a beautiful place. So I'm definitely not saddened-saddened to be in Baden-Baden," which sounds even funnier in his bright and warm, and very very Scottish voice.
"I'm not going to lie, I'm quite tired. You know that way when you're too tired and you go about all funny in the head," says Capaldi. Again, please imagine the heavy Scottish accent as you're reading his quotes. It makes it better. "I went to the gym this morning and that's not a regular occurrence because I'm a big fat man. It didn't go well. Didn't go well. I'm always disgusting when I go to the gym but I feel great afterwards, so here comes the six pack."
But he's still excited for the gig, even if his gym excursion wasn't the best. "It's going to be good. I'm ready to go, I'm pumped up," says Capaldi. "If I was a rapper I'd be Lil Pump. Up."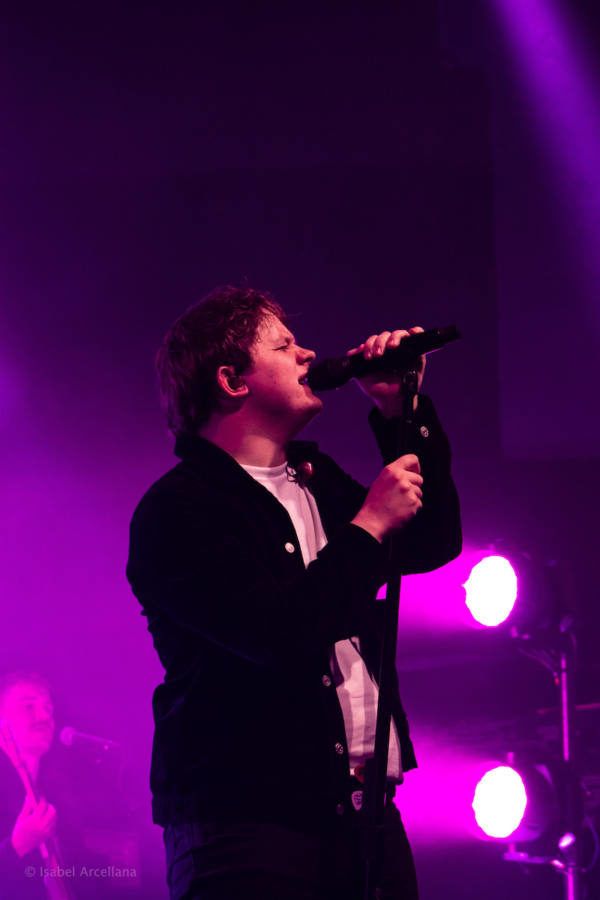 And that's the thing. Capaldi has a confusing yet charming superpower of being a silly, nice and down-to-earth guy when he's talking and then just ripping your heart out when he sings.
"Yea, um I don't know," he says. "It's just who I am as a person, definitely. I'm a weird fella. For sure. And yeah, but I like making sad music. Because I get all the sadness out in song."
Capaldi spoke about writing his songs as a sort of therapy, a way to process and get through hard situations. "So you kind of get over it after writing the song but when you play it live you're playing it live for everyone who's come to see it," says Capaldi. "And you see them kinda like you said, cry-sing it and kind of go through the emotions as you sing, which is the best thing about it because you see like maybe you are not alone in sort of your own sadness. And that's why I love to play it live. Because you get to see those reactions from people."
If you look on Capaldi's Wikipedia, the "Personal Life" section basically says four things. His cousin is Peter Capaldi from Doctor Who (which he apparently doesn't get asked about too much in the US, but I thought was pretty cool), he has a distant relative who is some sort of scientist, that he supports Celtic FC, and that he has funny videos on social media. (The Doctor starred in an alternate version of the "Someone You Loved" music video, linked here to make you cry.)
"That's everything you need to know. Cousin, Doctor Who cousin, and funny videos on Instagram," says Capaldi. And when asked what he would add, he said, "Erm, He can kick a ball quite far, but not in a straight line. His waist line is a 34, 36." So if you were wondering, now you know.
Capaldi is still up and coming, but has interacted with many celebs on his journey to the top. Fans of his include Elton John, Ellie Goulding, Stormzy, James Bay, and so many more. He's toured with the likes of Ed Sheeran, Sam Smith, Niall Horan.
Since Capaldi has a brilliant sense of humor of his own, I asked him which celebrities he's met that need more recognition for being really funny in real life. "Ed. Ed Sheeran is hilarious when I met him, he's so funny," says Capaldi. "And a very good lad. Niall Horan is also very, very funny. I've gotten to know him in the last few years. When I met Elton John he had a great sense of humor as well. He's very funny, he does a lot of swearing."
thanks for the tracksuit and the gigs but most of all thanks for the tracksuit you big lovely bitch ❤️@edsheeran pic.twitter.com/L9yfhiiTPC

— Lewis Capaldi (@LewisCapaldi) August 27, 2019
But as he's meeting all these big names and his songs climb the charts, Capaldi's set on being himself on social media. He'll keep posting sarcastic rants about being a global phenomenon, photoshopping awkward pictures of himself with Niall Horan to greet him for his birthday, creating fake emotional breakdown videos of him hearing Camilla Cabello's new singles that are going to knock him down the charts.
"I don't see why I'd ever be taken seriously," says Capaldi. "Take the music seriously for sure, and that's why I take the music seriously as well. But it's like you know, just have fun."
The day after his phone call with me, he flew from Germany to Dallas.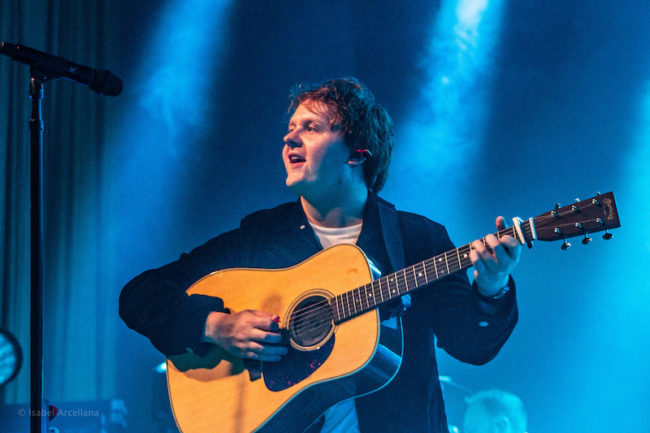 Capaldi played to a sold-out Granada Theater on Tuesday night, his first stop on his North American tour. The crowd screamed the lyrics, and if you looked in the right places you might catch an audience member wiping a tear as they raised their hands in the air.
The singer's voice had all the natural strength, depth and feeling you can hear in his debut album. But between every song, his jokes and little speeches brought the same laughs as his funny Instagram stories. At one point, he warned us that he might pee himself during the show. He didn't, thank God.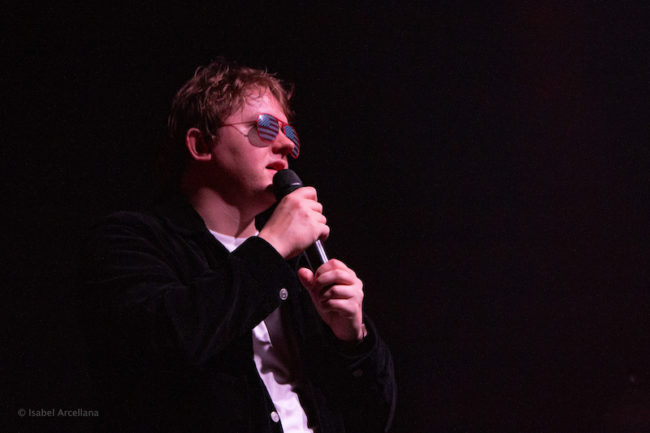 "This is the most fun I've had playing a show in a very very long time," Capaldi said before the night was over. His voice wavered for a split second during the last number as he heard the maxed-out theater sing "Someone You Loved" with pure, unhindered emotion.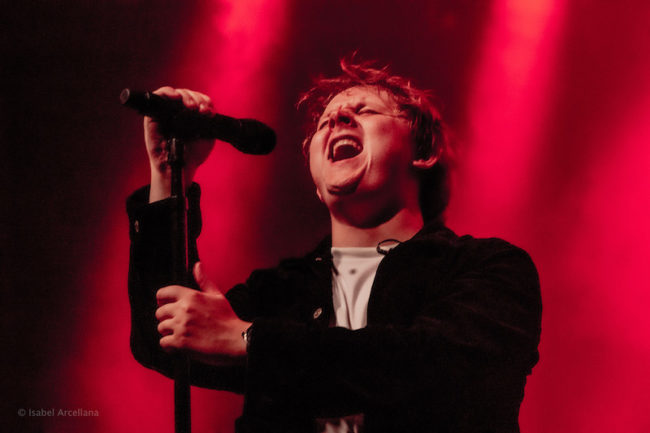 Shortly after he began playing his first few Texas shows, "Someone You Loved" shot up to #9 on the US charts. Capaldi's convinced he's America's next sweetheart, and announced his candidacy for this position. You can buy his t-shirts and support his campaign.
https://twitter.com/LewisCapaldi/status/1174407805337591809
What a funny shirt for such a sad song. But that's how he rolls.
Vote Lewis Capaldi for America's Next Sweetheart.