Kendra Scott announced that they would be pivoting their on-campus Gems program to be entirely virtual during the pandemic.
Kendra Scott's Gems program is an on-campus brand ambassadorship for college females that provides career-building opportunities that are often not available in the classroom.
However, this year, the Gems program will be continuing online for the fall semester as Kendra Scott wants to continue to support and celebrate young women while also keeping them safe.
Mindy Perry, Chief Marketing Officer at Kendra Scott, revealed that "Virtual connecting is something we're keeping top of mind with our Gems program. We've learned a lot about how to pivot our business initiatives to virtual, for example, transitioning our Kendra Gives Back events to a virtual option". "A big part of what we do at Kendra Scott is supporting our local communities – this school year we're encouraging our Gems to get even more involved by hosting Kendra Give Back events on campus and virtually online to drive support for the causes they're passionate about."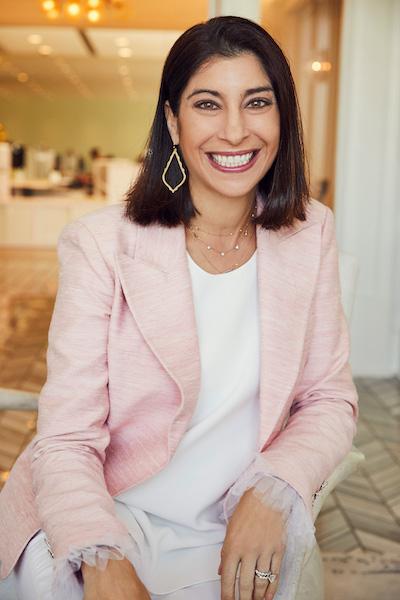 Olivia Ramirez, a junior advertising major at SMU, is the first-ever SMU campus representative for the Gems program. One of her responsibilities as a Gem is to host a "Kendra Gives Back" virtual event for a cause of her choice. The events will disclose discount codes on jewelry and 20% of the proceeds going to the campus rep's charity of choice.
"I really like how it's not just like an ambassador program where you post on your Instagram, but they're really all about campus involvement and giving back to the community," Olivia Ramirez explained. "Some of the proceeds [from the event] will go to whichever organization I choose…so it embodies not just trying to get sales, obviously, but also giving back to the community, which I think is a really cool aspect of the program."
Ramirez explained that she is excited by many of the program's offerings, like career panels and focus groups. "I'm an advertising major, so I wanted to learn about the marketing side of Kendra Scott. I think they're planning panels based on what we're interested in," said Ramirez. "Higher-ups in the Kendra Scott company, on the marketing team, for example, come in and tell us about how they got where they are and what they do for the company. There's also going to be a social media panel because that's what this whole program is all about."
The Gems program has over 90 students at 80 campuses nationwide, with ambassadors at SMU, TCU, Texas Woman's University, The University of Texas at Dallas, and the University of North Texas.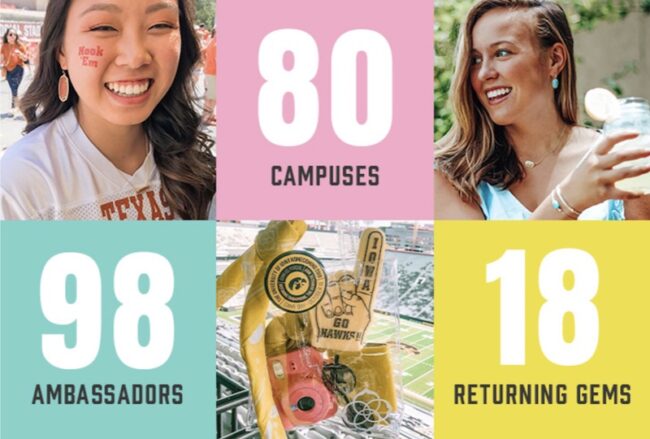 "Our Gems will not only gain valuable experience and networking opportunities but are really an extension of the Kendra Scott brand involved in philanthropy and sales initiatives," said CMO Perry. "What I love most about this program is it's not just a mentorship program, but an exciting new channel to reach our customers in a new, hyper-local way."
Ramirez's "Kendra Gives Back" virtual event will take place later this fall. She hopes to partner with For The Kids or the Genesis Women's shelter. Ramirez remains hopeful for her future within the Kendra Scott Gems program.