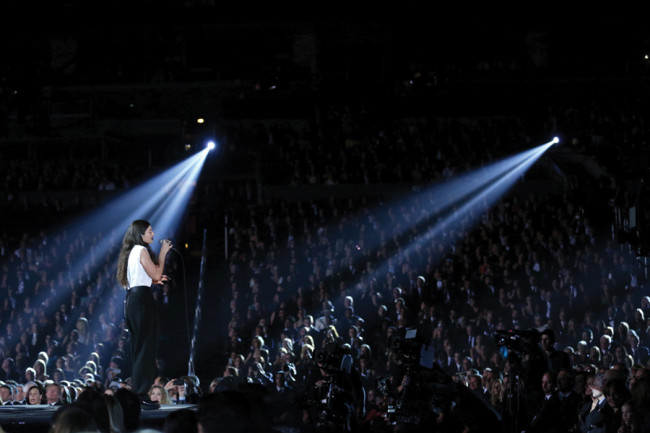 Lorde. That name alone sparks attention.
At only 17 years old, the singer won two prized gold trophies at this year's Grammy Awards for her radio hit, "Royals."
Lorde,"Royals"… I'm sure I'm not the only one who's beginning to see a trend here.
Black nails, burgundy lipstick, tousled hair and city-street style may not be the first things people think of when they think of today's royals. However, Lorde is definitely trending her way to the top of the charts and the top of young Hollywood's "It-List" –– fashion included.
So, how did she do it?
She's different. She's darker. She's interesting.
She seems to be an icon of teenage rebellion. The term "rebellion" is a loose term in Lorde's case, as it is neither a violent uprising nor a knowing act by Lorde. She simply took 2013 and is taking 2014 by force.
Though it is far unlikely that Lorde could predict where she would stand today when she was writing "Royals," the lyrics perfectly sum up her new position as radio royalty: "You can call me queen Bee, and baby I'll rule."
Lorde isn't the first in music history to claim her throne at a young age; Taylor Swift also went from princess to queen as a mere teen.
There are others noteworthy newbies, in more than just the music industry. Teen girls are gaining fame from taking control of multiple areas of the entertainment industry.