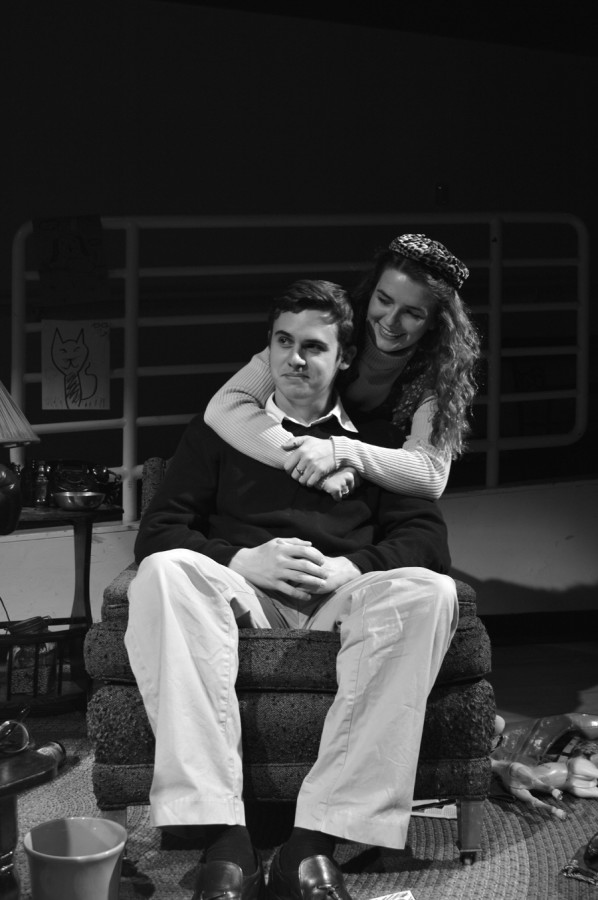 Looking for something to do this weekend? SMU theatre students will be performing "Am I Blue," a short production written by SMU alumna and Pulitzer Prize winner Beth Henley. The play tells the story of a college freshman and high school junior who meet by chance and change each other's lives forever.
"Two people from two different walks of life come together," said student director Becca Rothstein.
Rothstein got the idea to put up the play after reading a compilation of Henley's work at the library last summer. "Am I Blue" was one of those pieces.
"I loved it the second I read it, and after researching it a little bit, I found out that Beth had written it when she was here at SMU," Rothstein said.
The Henley's work premiered her senior year in 1972, and Jill Peters, the original director, will return to see the play performed in a Meadows space four decades later. Henley won the Pulitzer Prize for her 1981 play "Crimes of the Heart," which tells the story of three troubled sisters who are forced to face their own realities.
The student-revived play takes place in the New Orleans French Quarter in 1968 and follows the events of troubled teens John Polk Richards, played by first-year Nicholas Costello, and Ashbe, played by junior Ally Van Deuren. The two share their their stories with each other on a rainy night. The first production had John Tillotson and Marcie Glazer Newland as the original couple.
"It also proved to be the perfect debut piece, being relatively short and utilizing a small cast," Rothstein said.
In just over 40 minutes, the play captures the dynamic of a young couple battling many complex emotions. They "face their dreams, fears, misgivings, struggles, and eventually, they are able to face their realities."
The show will take place in Meadows School of Arts in Room B150. The play will show Friday and Saturday at 10:30 p.m. and Sunday at 7 p.m. Admission is free.