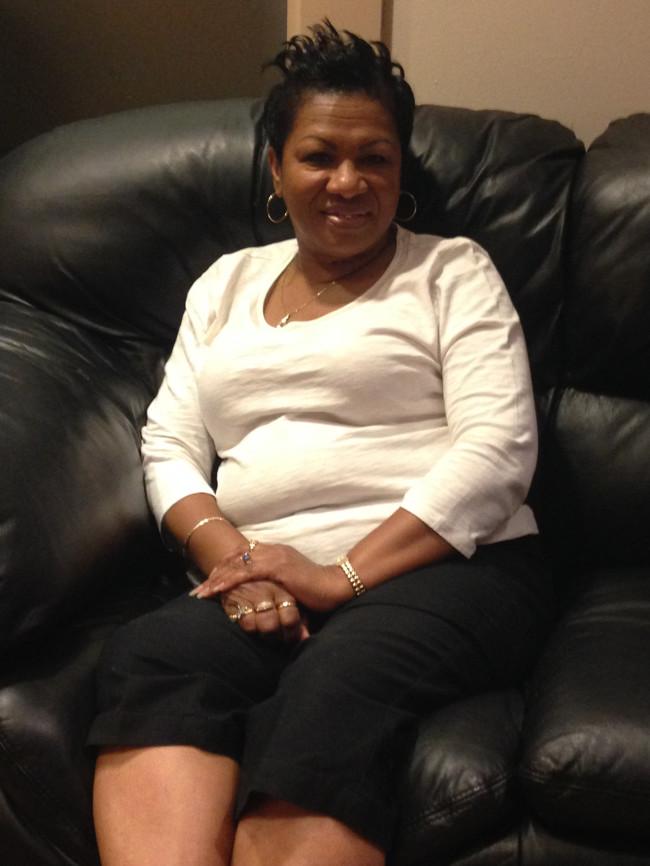 When Sheila Mitchell was 16 years old, she got into a car with three acquaintances. The driver claimed to be taking her to her boyfriend, but instead took her into the basement of an unfamiliar house. Four men gang raped her there. About a month later, Mitchell was raped again by her best friend's boyfriend.
For most of her life, Mitchell put the trauma in a box and tucked it away. But in her 50s, she started experiencing triggers, which appeared as a nervous breakdown. These triggers affected her life in church and at home. In 2011, she found help at the Dallas Area Rape Crisis Center (DARCC). With counseling, Mitchell worked through her trauma.
"There's no expiration date for rape. Rape stays with you for a lifetime," Mitchell said one day recently before a counseling session at the center. "I'm forever grateful to DARCC because DARCC gave me my life back."
Sexual assault was brought to the national stage this month when the White House released guidelines that put pressure on universities to combat rape on campus, according to a New York Times article. In 1987, the mayor of Dallas established a task force to prevent domestic violence.
During SMU's Fall 2013 semester, there were five sexual assaults reported on and around campus. Only one has been reported this semester. The Dallas Police Department has reported 154 sexual assaults in the city this year. From 2005 to 2010, according to the Bureau of Justice Statistics, 78 percent of sexual violence involved an offender the victim knew.
DARCC was created in 2009, aimed at filling the void of a center that provides comprehensive sexual assault services in Dallas County.
"We are survivor centered and trauma informed," DARCC Outreach Director Monica Urbaniak said. "We look at the client's experiences from a trauma lens and see how that impacts the way the client is in the world."
SMU student Angela Uno volunteers with DARCC every Wednesday from midnight to 9 a.m. She works on DARCC's hospital accompaniment service.
"It really makes me realize how important it is to have advocates and to have people who understand sexual assault and how to go through the logistics of a forensics exam while being able to take care of the person who needs emotional support," Uno said.
Out of the 88 rape crisis centers in Texas, only 18 are currently certified by the Office of the Attorney General. DARCC is one of these certified centers.
"I believe we have the gold standard," Executive Director Bobbie Villareal said. "I have looked at a lot of organizations and I really love our model. But there's always improvement for growth and expansion and just for collaboration."
DARCC summarizes their services with the acronym "PACE," standing for prevention, advocacy, counseling and education. There are many levels and layers to these categories. DARCC provides everything from a 24/7 rape crisis hotline to prevention programs to volunteer training.
"The majority of our volunteers are women, but we believe that compassion has no gender and we strongly encourage male volunteers and interns in our process," Urbaniak said. "We do have male volunteers and interns. We strongly believe in reaching out to all persons to get them involved in the movement."
DARCC provides intensive volunteer training four times a year. The program is five weeks long. Currently, the center has 42 active volunteers that consistently accompany victims to the Texas Health Presbyterian Hospital, work on the hotline or participate in educational programs.
DARCC is currently working on a couple sexual assault prevention programs in private and public schools. The center is always open to beginning new ones with partnership from members of the community.
"I would love to see more prevention programs brought to SMU," Uno said. "Maybe incorporate them into freshman orientation."
Last semester, the SMU Student Senate began the "Not On My Campus" campaign, aimed at ending the silence around sexual assault. SMU is not alone in this fight.
The Women's Center for Gender and Pride Initiatives does fundraising for DARCC. Every spring the proceeds from "The Vagina Monologues" are donated to the center. Last month, Men for Equality held "Smash Rape Culture on Campus," where students paid $1 to swing at an old car. The event raised over $500 for DARCC.
"We need help from the community to keep providing our services," Clinical Director Shea Alexander said. "Not only in terms of their time, but also their finances. We need the community to support our existence and growth for our program to truly make an impact."
Today, Mitchell has progressed to a place where she can share her story. She wants to prevent other young women from experiencing what she did.
"I was a victim, then a survivor and now I'm a thriver," she said. "A victim needs a place like DARCC to come to. Individuals need to know that in order to get better and to have that hope of a brighter future, that they must get help. Because there is life after rape."