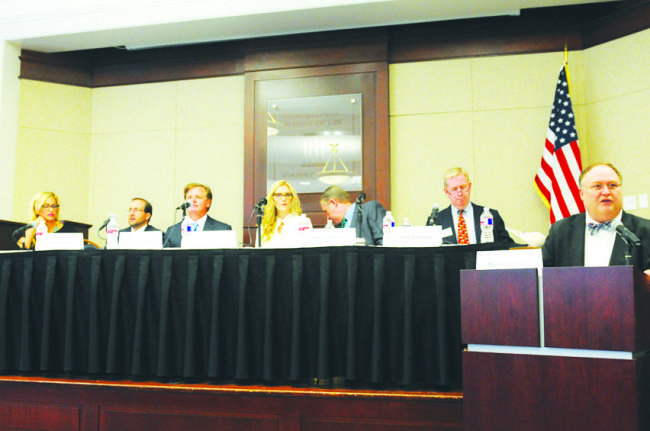 SMU Dedman Law School's Karcher Auditorium was filled to the brim with students in suits and ties who were prepared to fire questions at some of Dallas' high-profile lawyers Wednesday evening.
Lawyers from the Dallas Cowboys, Dallas Mavericks, Texas Rangers, Dallas Stars and FC Dallas served on a panel to discuss how they face daily legal issues, deal with their billionaire bosses and the journey that brought them to their current positions.
The panel, consisting of four Dedman Law graduates, attracted varying types of soon-to-be lawyers, and provided guidance on how to achieve success in a challenging occupation.
"I pestered everyone I could," said Kate Cassidy, assistant general counsel of the Texas Rangers and Dedman Law graduate of '04.
Robert Hart, Dedman Law graduate of '86 and General Counsel of Mark Cuban Companies, reminisced on the difficulty he experienced when creating his first legal contract for Mark Cuban. He "had no idea" what he was doing.
Wednesday's event served as an inauguration of sorts for Jennifer M. Collins, new SMU Dedman Law Dean. A formal welcome reception will be held for Dean Collins in early October.